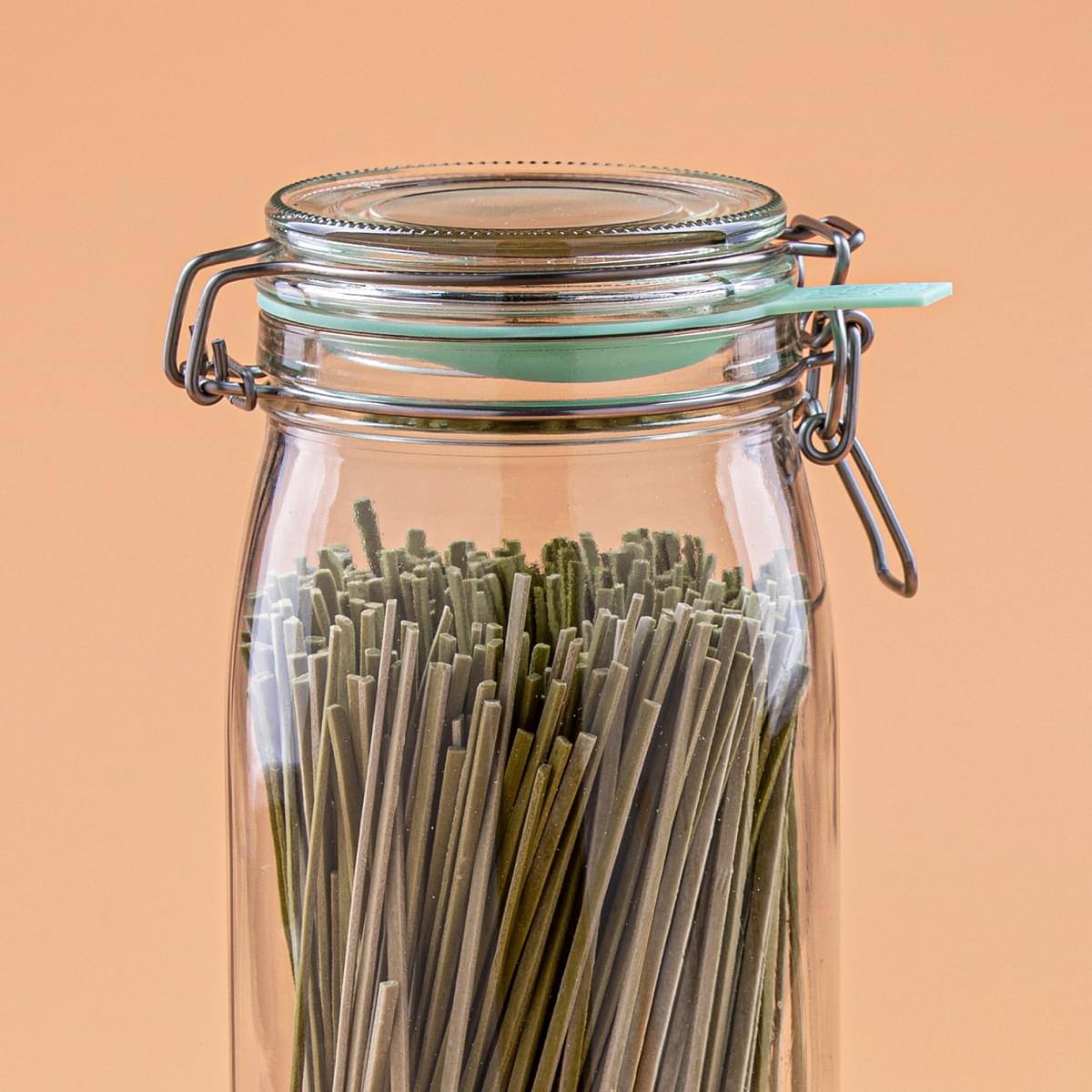 Pieter Pot

We collaborated with
Bow, Jouri, Annelijn
Pieter Pot is the brain-child of a collective of like-minded Dutchies who want to revolutionise the way we do groceries. Born from a mission to reduce plastic waste, the brand proposes an innovative and sustainable way of shopping for groceries, sans packaging. Instead of plastics, tins or wrappers, each order placed comes hand-delivered in beautiful glass jars and containers that can be swapped with your next delivery.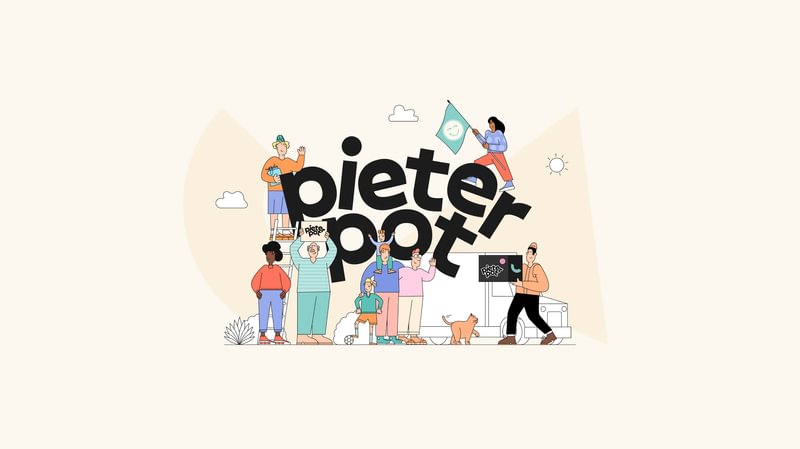 We were introduced to Pieter Pot in the fall of 2020 thanks to Code, who felt we'd be a good match...and they were right. We hit it off immediately and were tasked with redesigning and optimising the Pieter Pot website. Since they already had another team working on art direction, our job was to work on the UX/UI and visual design.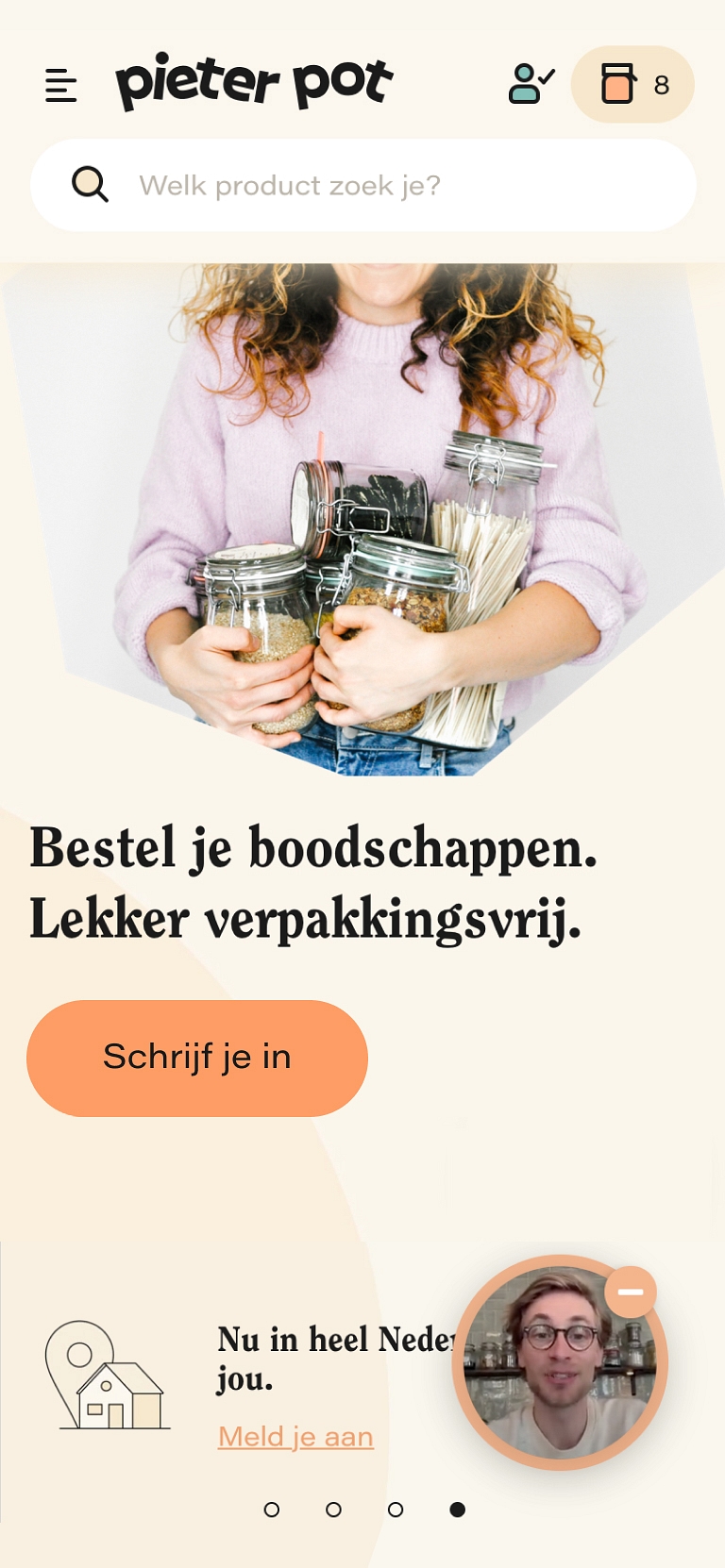 Working closely with the Pieter Pot team, we first pinpointed the elements and flows that needed to be optimised in order to give visitors the most intuitive, grocery shopping experience while explaining the concept in a natural way.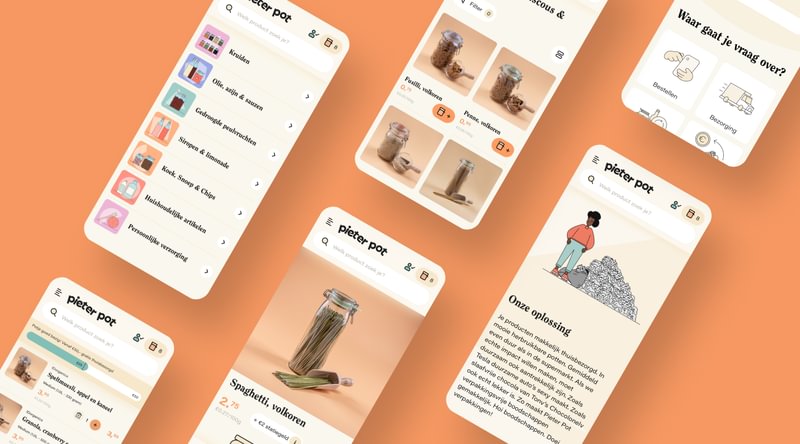 We started off by prioritising the user flows that posed the biggest challenges. From there, we were able to create a strong foundation from which to build upon and structure the remaining flows that were simpler to design.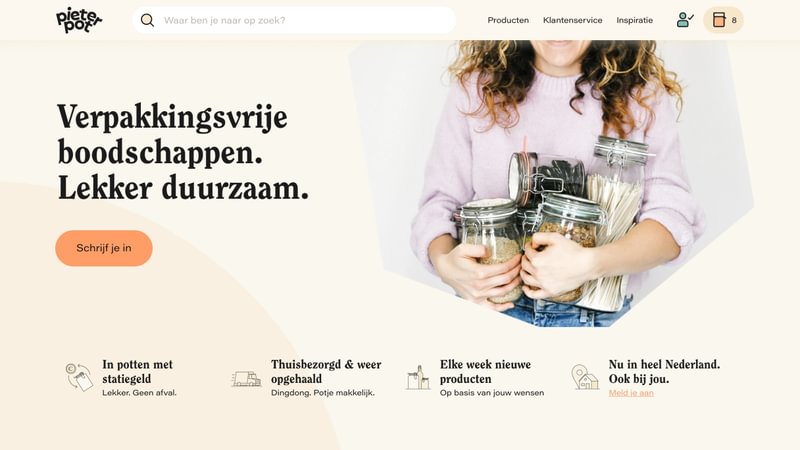 One of the biggest challenges we faced with this project was solving how to create a clutter-free online grocery shopping experience that's minimalist and yet informative and fun to explore.
We solved this by simplifying the navigation and flows to be more intuitive and user-friendly. We also incorporated essential information directly into the interface in a clever and visual manner. This not only lets users find what they are looking for more easily, but also helps minimise uncertainties and as a result also the volume of customer service requests that go to the client.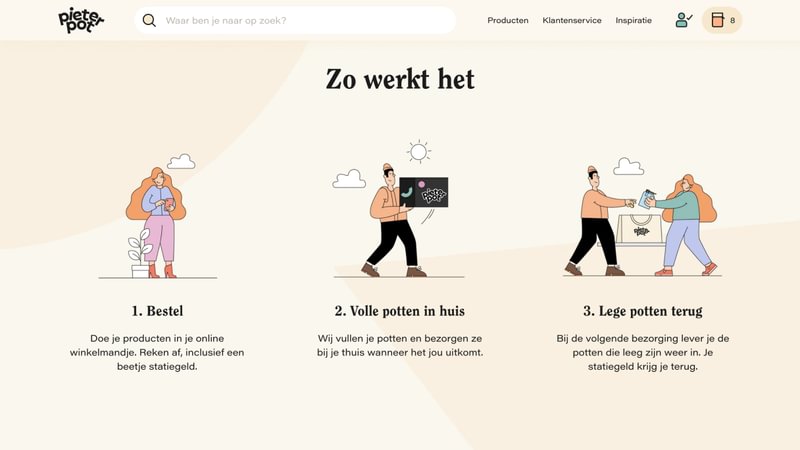 The end product is a clear and uncluttered friendly online supermarket where users can easily browse, discover and shop.