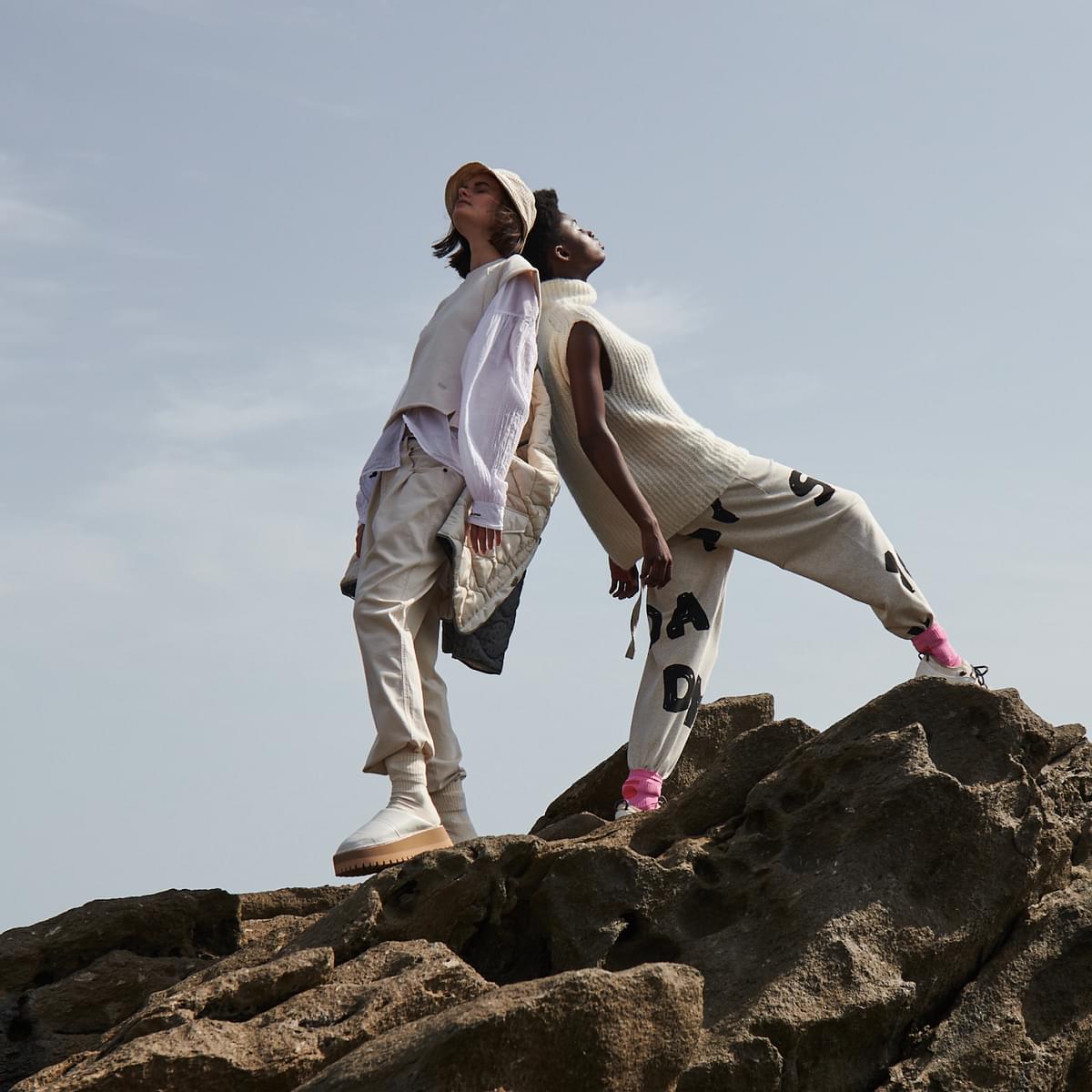 10Days

We collaborated with
Lea, Birgitte, Wendy, Jochem, Julien & Jeroen
Born in Amsterdam, 10DAYS offers timeless and functional apparel, accessories and homeware for minimalist and environmentally-minded shoppers. Thanks to a tip from one of our partners, 10DAYS tasked us in the spring of 2022 to lead the design of their new website and online shop.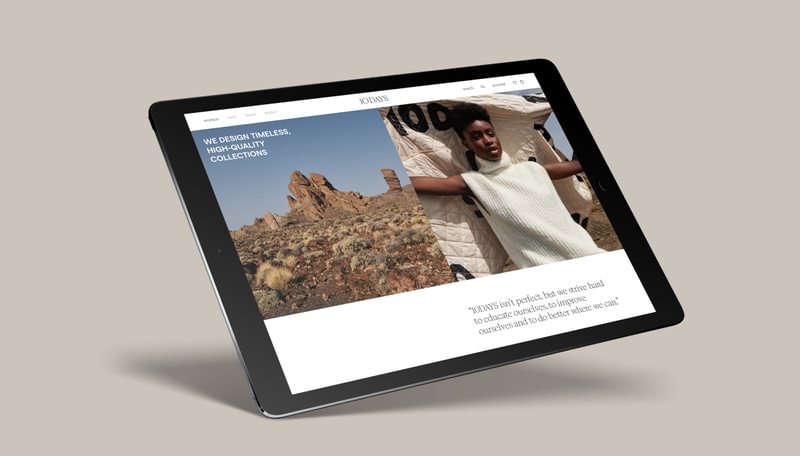 With their brand identity and principles freshly minted by fellow Dutch design agency ...,Staat, we stepped in to translate the new branding into a seamless and memorable online shopping experience.
As collaborators, we were very mindful of respecting 10DAYS' new brand guidelines. We worked closely with Staat's designers, setting up regular check-ins where we shared ideas and tackled challenges together as partners. The end product is a smart and harmonious e-commerce platform that strongly reflects the 10DAYS brand.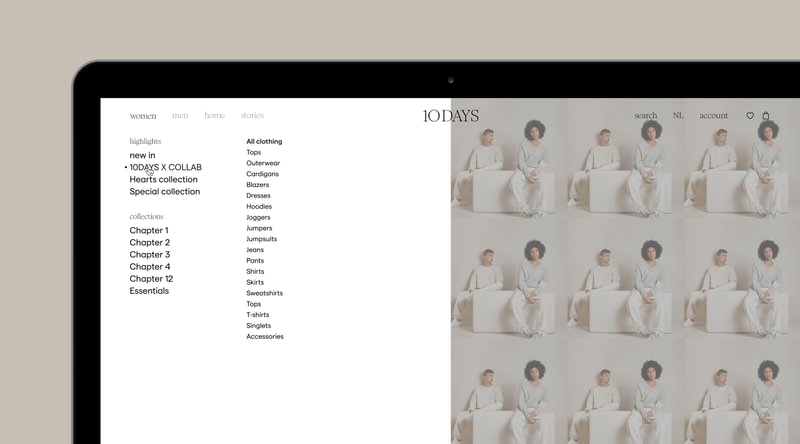 Mirroring the minimalist and structured design of the new brand identity, the website uses a grid system to organize and display elements on the screen. Split in the middle to create a distinct 'right' and a 'left' side, the layout design allows for variety while keeping things looking sharp and symmetrical.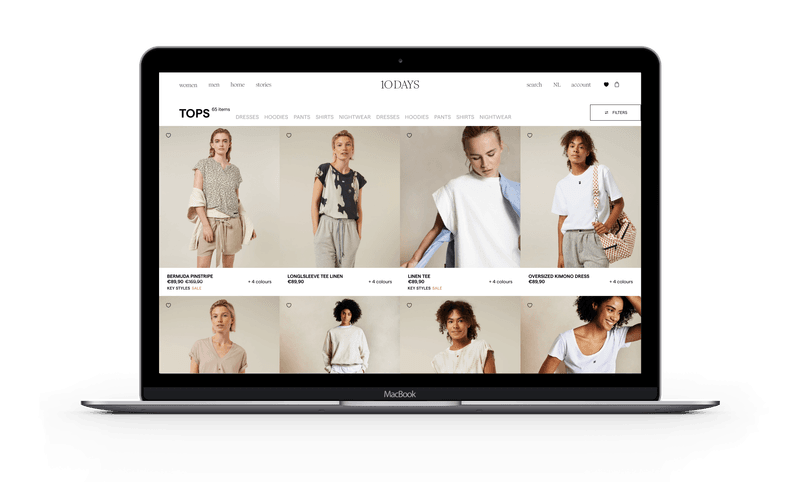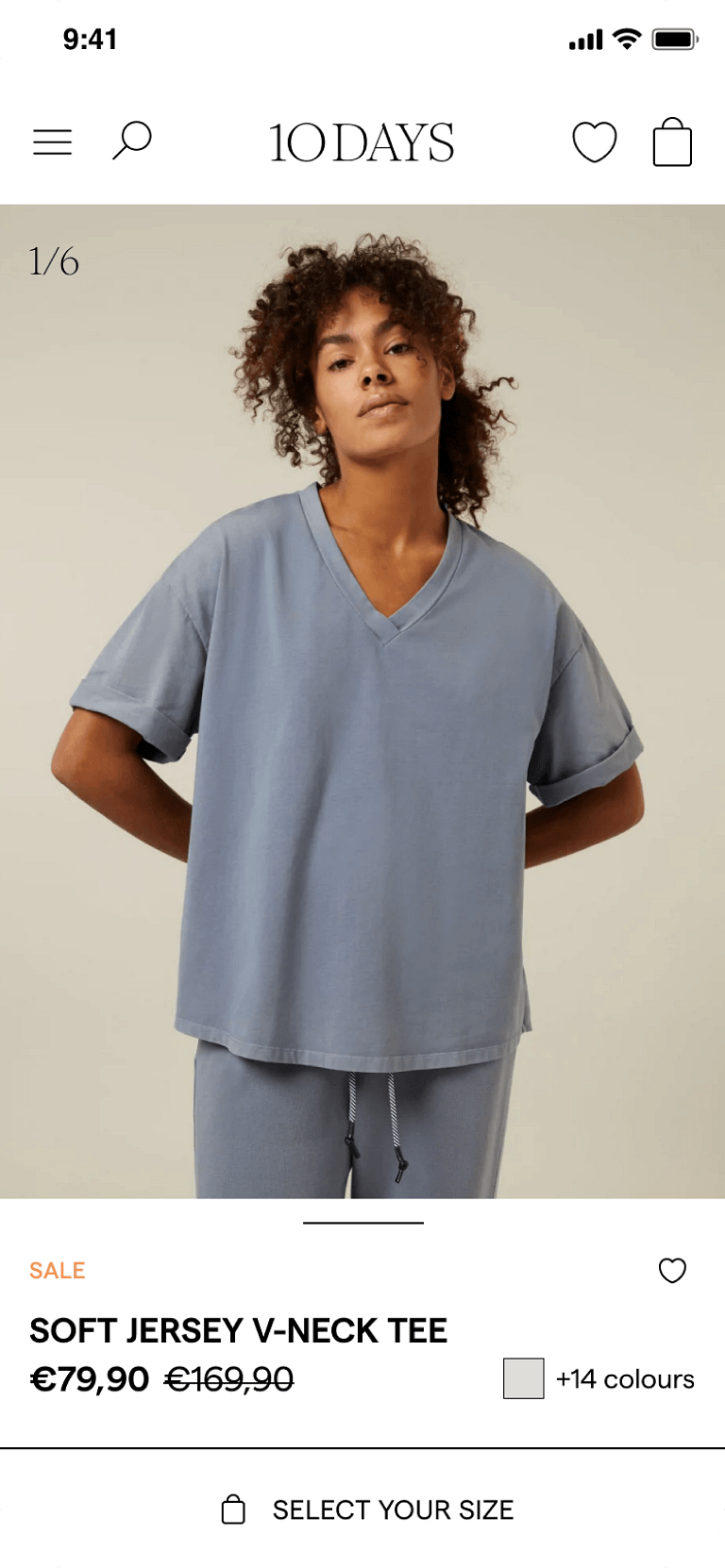 Highly adaptable and mobile-first, the website is designed to anticipate the user's needs, allowing them, for example, to select sizes and add items to their bag directly from the PLP.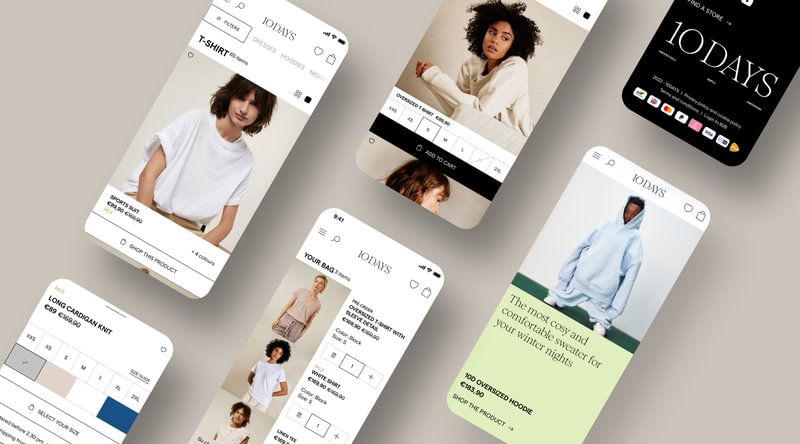 Photography and colour blocks are displayed full bleed to create a sophisticated, editorial look. Navigation text, CTAs, product descriptions and headers are given lots of breathing space, making the screen feel airy and the content a breeze to read.
Jeanne

Design Director

Linda

Operations & Projects

Rita

UX/UI Designer
Keep exploring