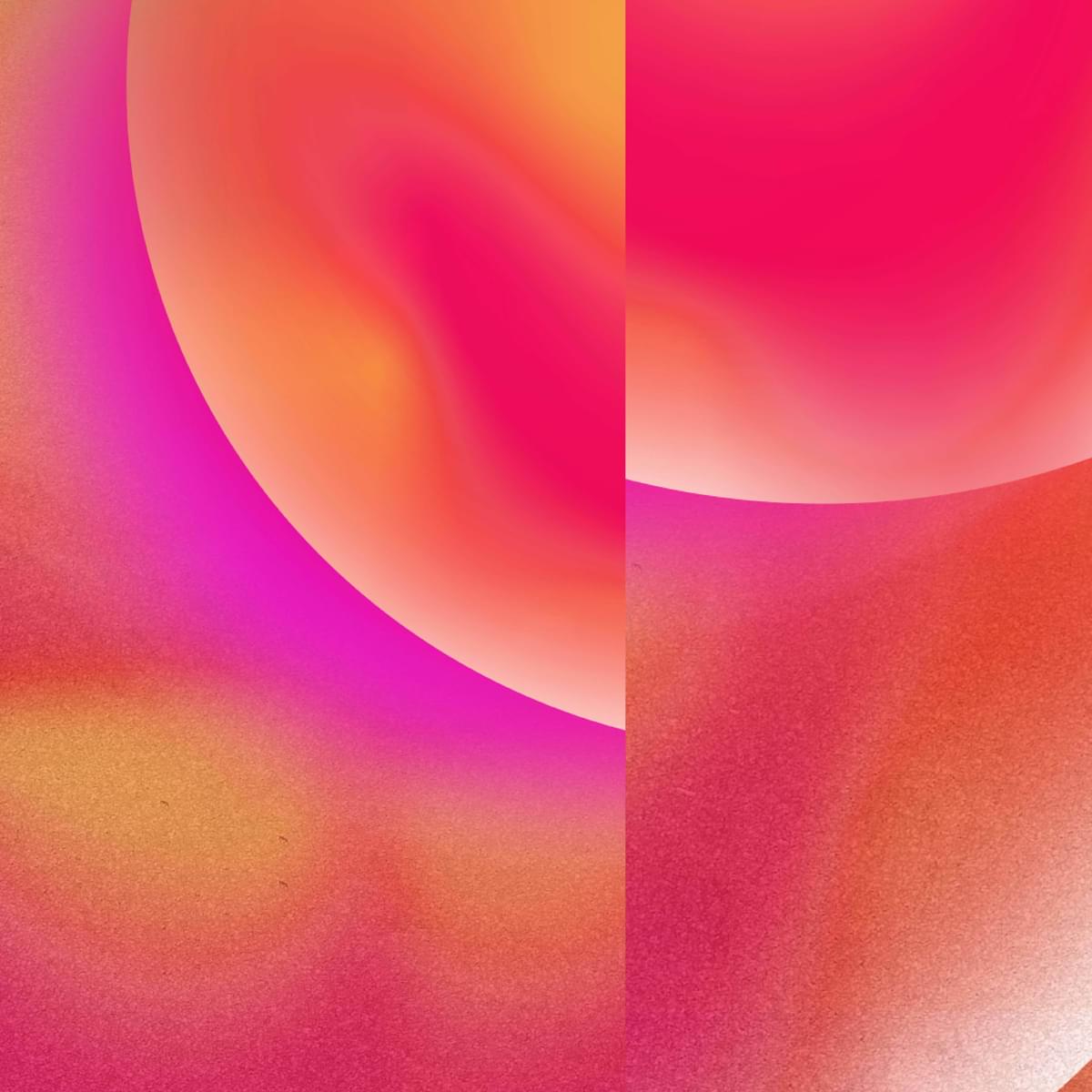 Parallel

We collaborated with
Jurry, Guido, Joshka, Wesley, Raaf & Julie
An exciting new fixture in Amsterdam's music and culture scene, Parallel is much more than just a venue. Founded by the people behind the capital's much-loved Paradiso nightclub, Parallel promises to add a new dimension to Amsterdam's nightlife. Envisioned as an open and safe space for music, art and thought, Parallel aims to break down barriers and push the present into the future.
We kicked off the project in August 2021. The deadline was very tight, but we're always up for a challenge. It being our first major cultural project, we were excited to dive in.
Core to our approach to branding and design were the concepts of endlessness, verticality, motion and parallel universes. Working together with Paris-based motion designer Simon Francois, we brought the brand to life with dynamic and flexible design solutions.
Venues rely heavily on marketing. With this in mind, we created a library of artwork that Parallel can use as backdrops for posters and social media posts promoting their events. Abstract and ethereal, each piece is meant to spark a different feeling or mood.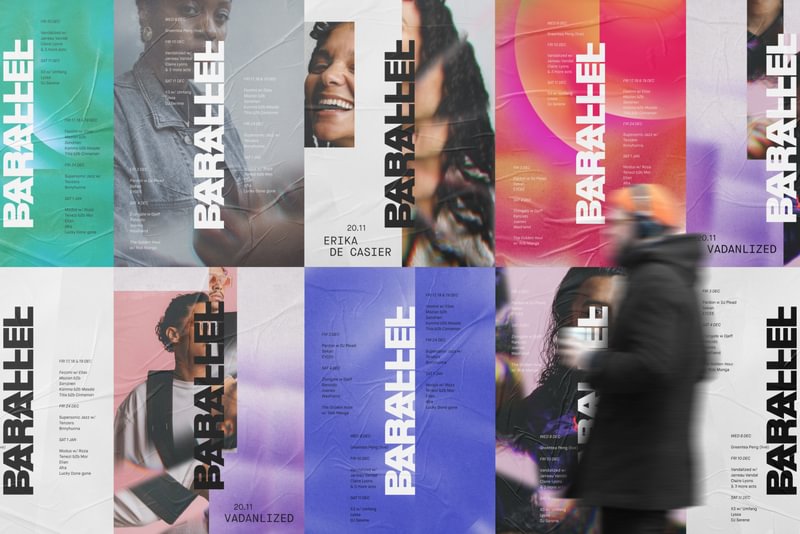 Our adaptable layout principles make it possible for Parallel to flexibly feature artist photography and artwork while still maintaining a recognisable, strong brand aesthetic. Imagery is intentionally split in the layout to create the illusion of two dimensions. Always placed front and center, the logo acts as a bridge, unifying the page or screen.
The logo is shaped from an intersection of very similar, but not quite identical, letters placed vertically to spell out the word 'parallel.' The pairing creates a mirrored effect, nudging both to the literal meaning of the venue's name and the story behind its branding.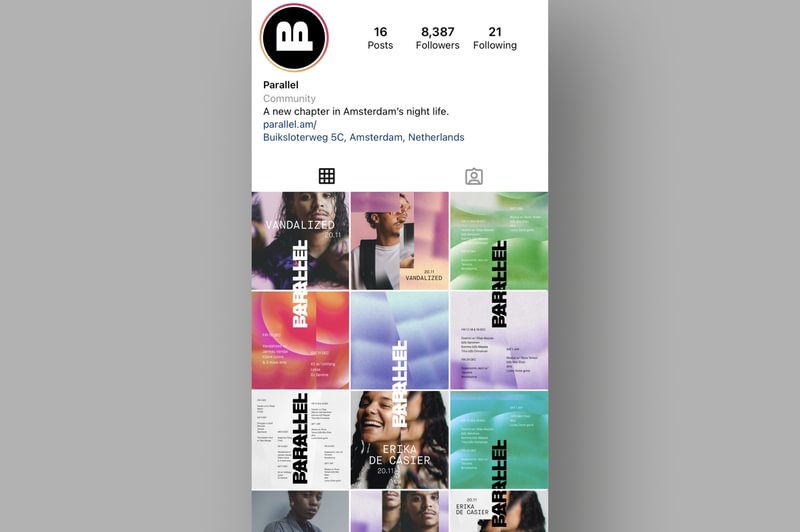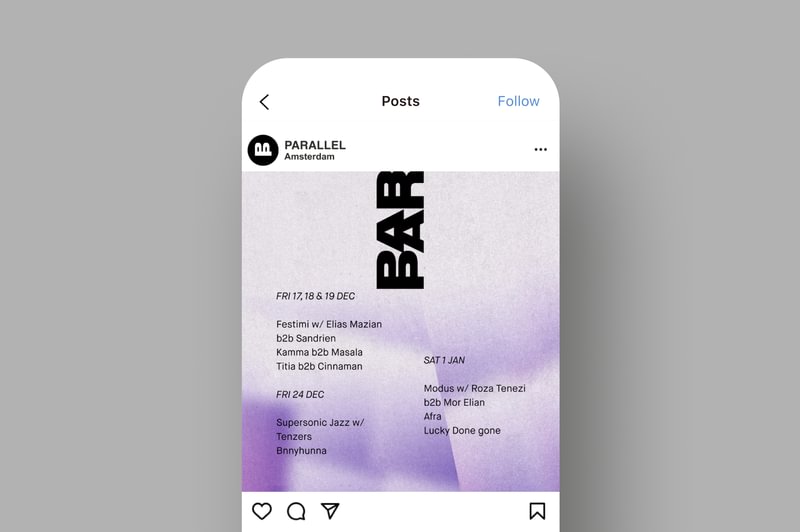 In terms of colour, we chose black and white as the brand's core hues. By keeping the palette neutral, we leave room for an endless array of artist visuals and artwork. From a branding perspective, this non-colour choice lets Parallel maintain a bold identity that will work with any image or colour pairing.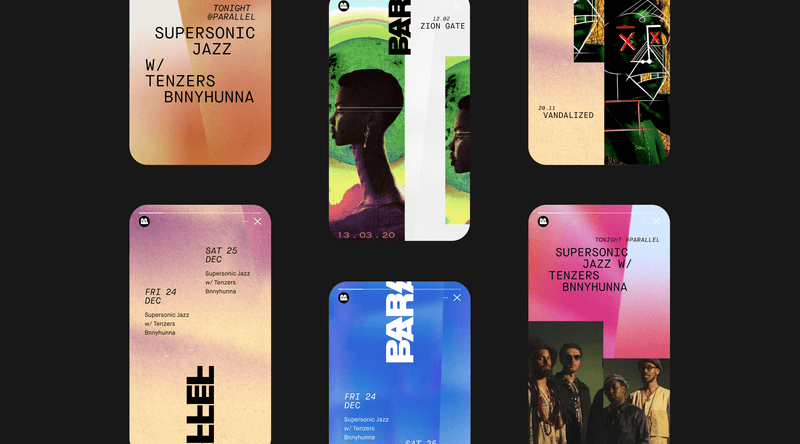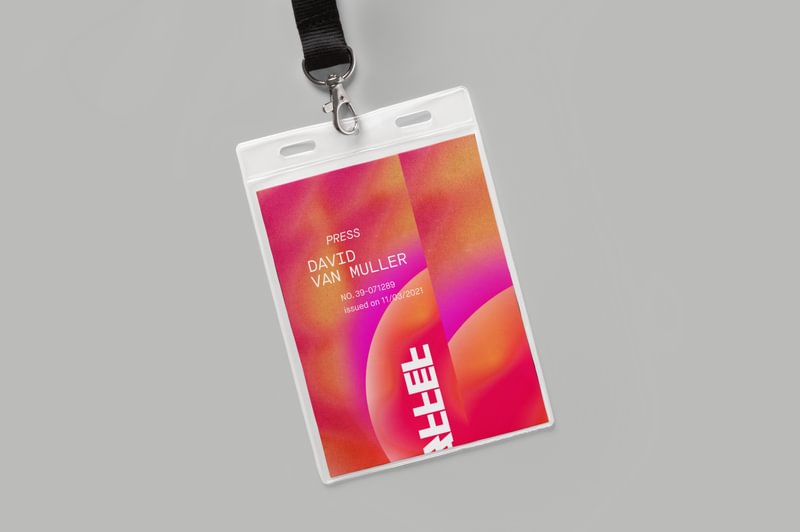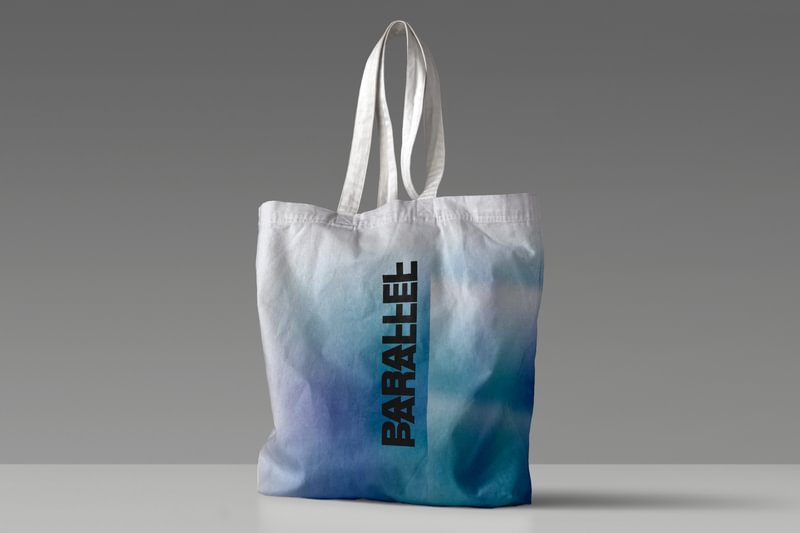 Slightly futuristic, the typeface has a functional aesthetic, while the grid layout, which structures text in short, stacked blocks, was designed to bring to mind computer programming language.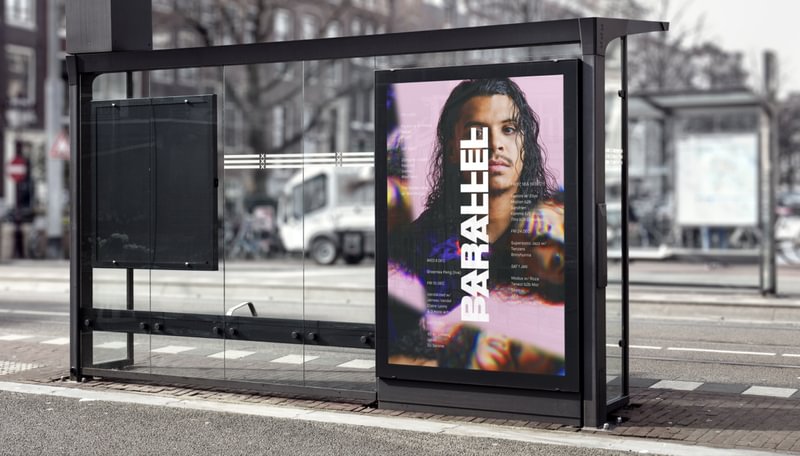 In addition to the brand identity and website, we also provided content strategy and templates for social media posts and campaigns and designed the posters and animated advertisements that can be seen around town and in the underground subway stations of Amsterdam.