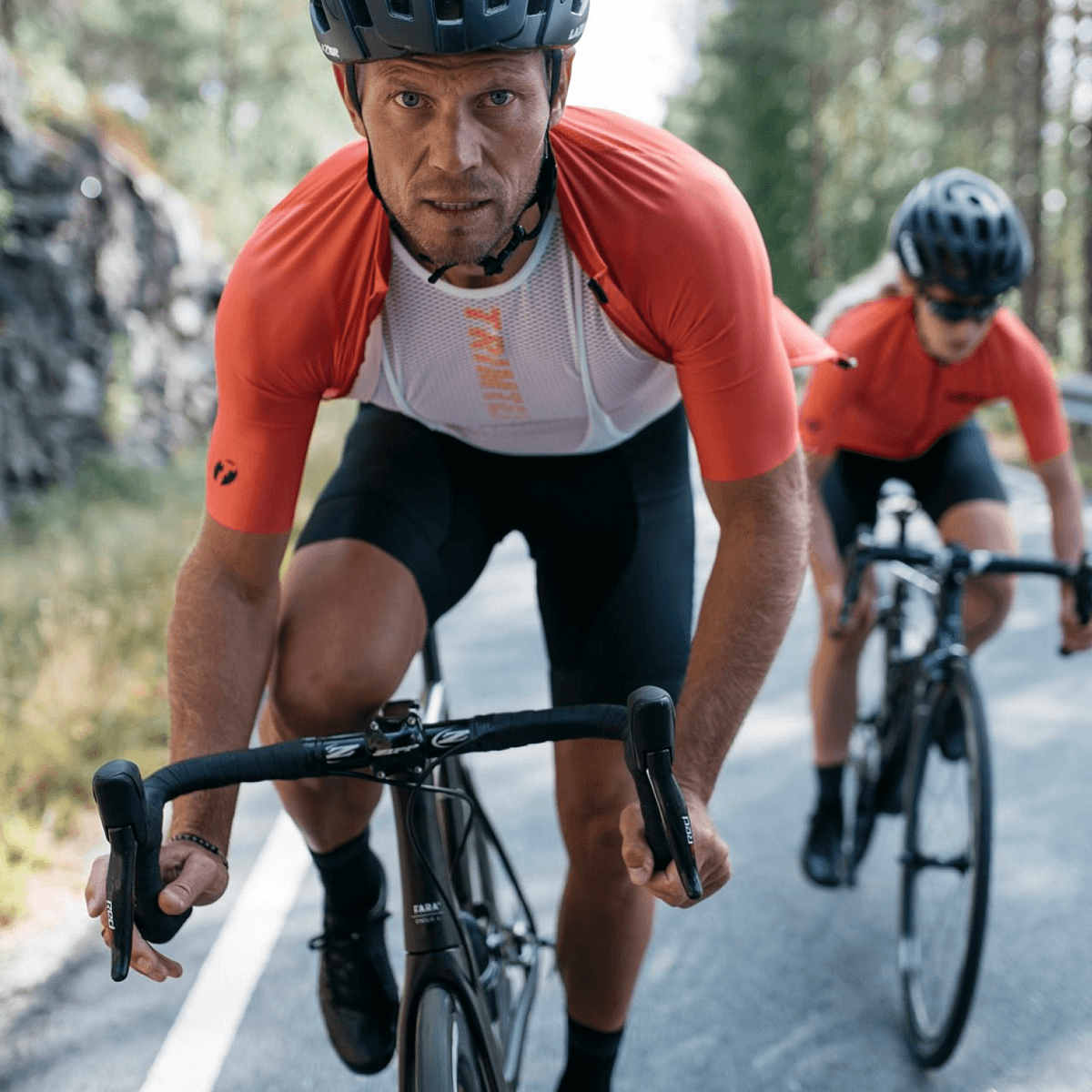 Trimtex

We collaborated with
Sarah, Hilde, Pieter & Casper
Trimtex is a Norwegian sportswear brand specialising in high-performance gear for distance and endurance sports like cross country skiing, cycling, triathlon, running and orienteering. An established champion in the industry known for its smart and highly technical products, Trimtex approached us in the spring of 2022 with the challenge of designing their new DTC and improved B2B e-commerce platform on Shopify with Code.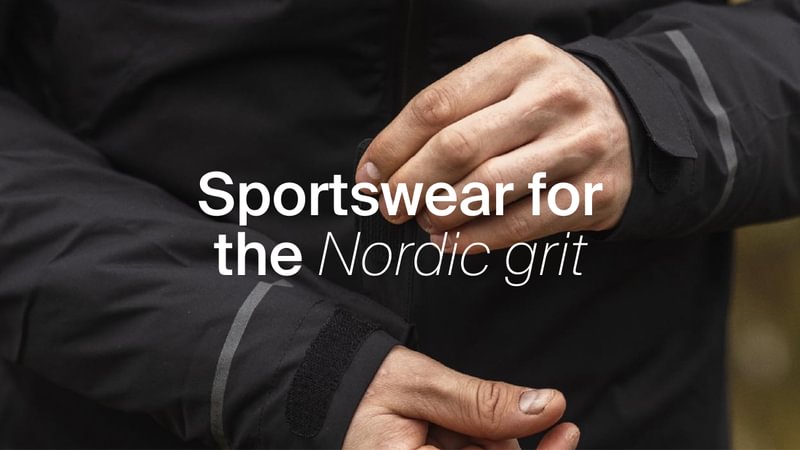 With all the sports brands out there in the world, it takes a lot of muscle to stand out. Our goal was to build Trimtex a unique website that would look and perform as good as their gear. To achieve this, we first worked on solidifying the existing brand identity, with a focus on making it extra sharp and distinct.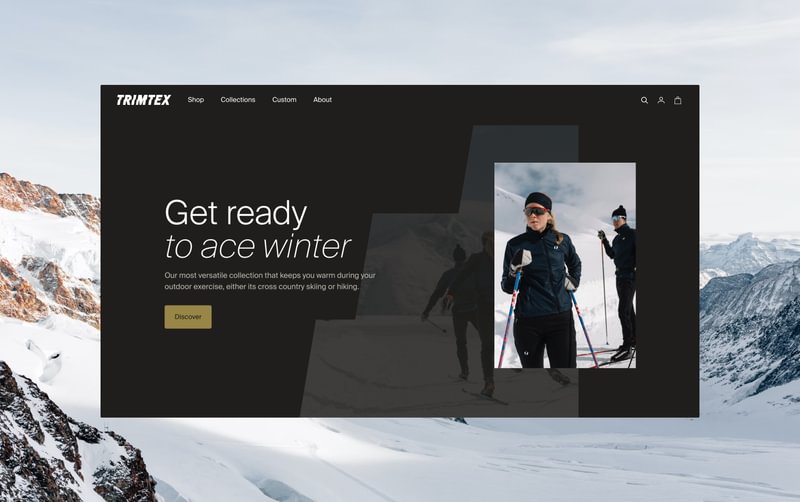 Working from the existing brand identity, we extended the colour palette to include two brand colours, one for B2B and another for DTC, and softened the primary black and white colours to an off-white and dark grey to create more depth.
Using the logo as inspiration, we designed new layout principles and custom icons that mimic the brand's dynamic and fresh approach to sportswear.
An added boost of sports-inspired precision and energy comes through in the choice of typography. Sharp lines hint to an athlete's focus while the forward-leaning italic case looks like a body in motion.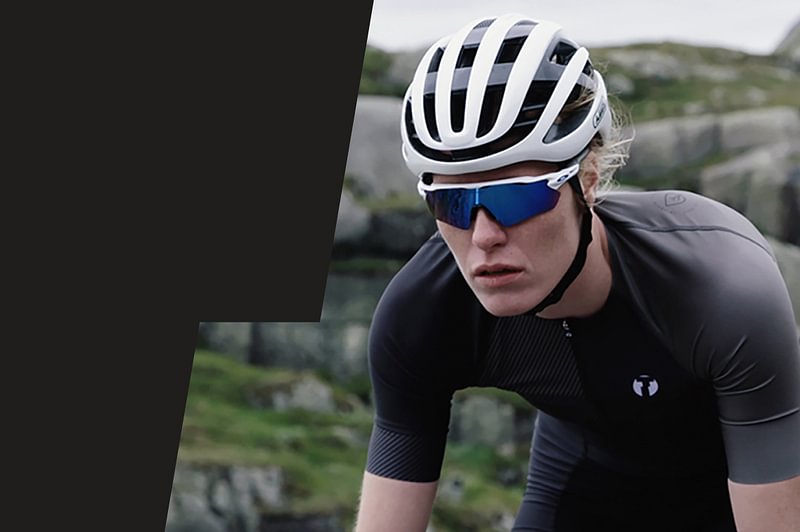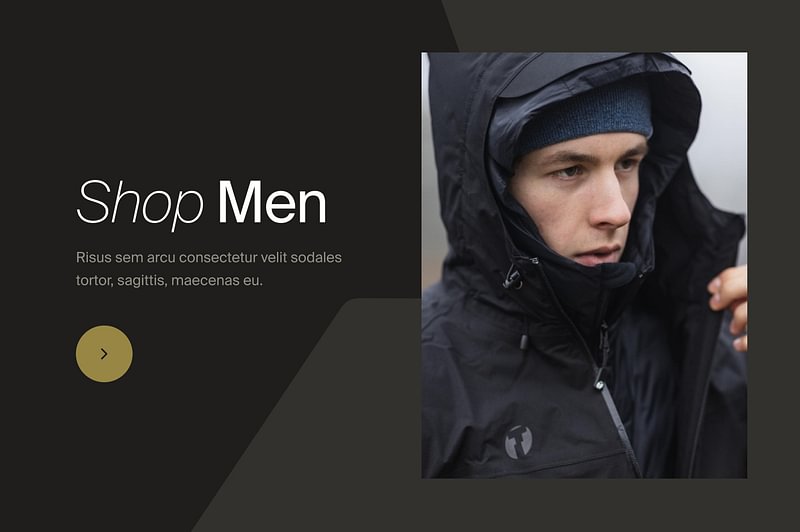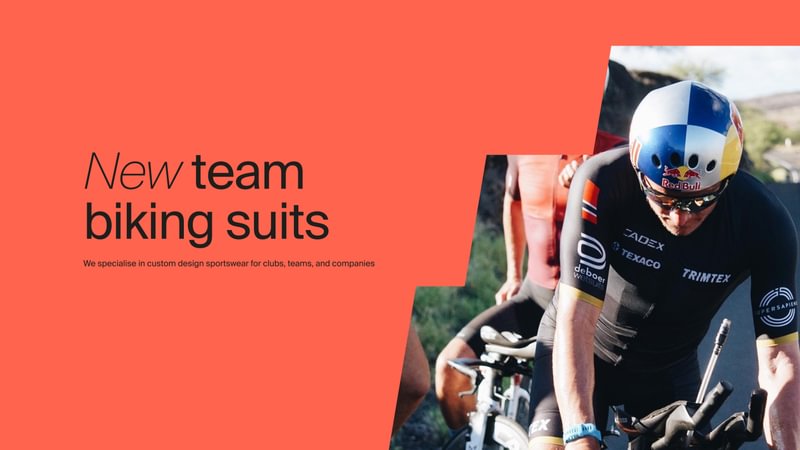 Inspired by the company's motto 'less is more' in mind, the website is designed to be equally simple and easy to use as it is smart. By combining a fresh, minimalist design with interactive UX elements, the new website effortlessly achieves this balance.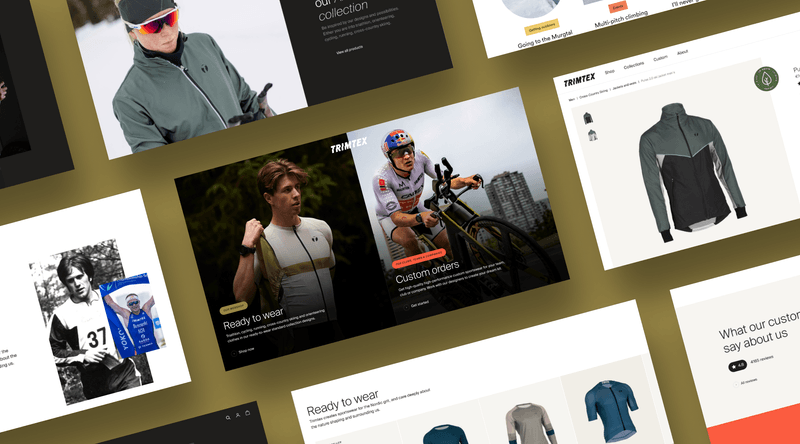 Simple yet practical, a cursor takeover helps users understand the actions they need to take in different moments in the experience. When moved outside of the bag, for example, the cursor turns into an X to let users know they can tap to close. In the blog, meanwhile, the cursor prompts them to drag the images to view the brand's history.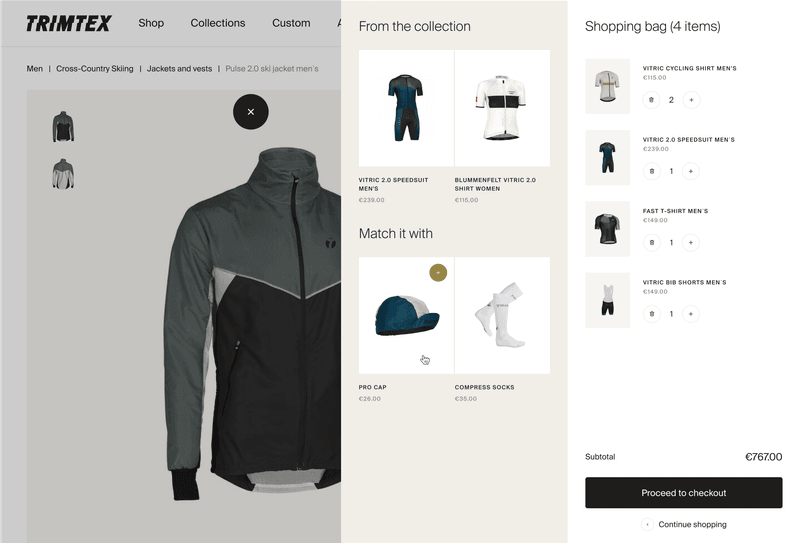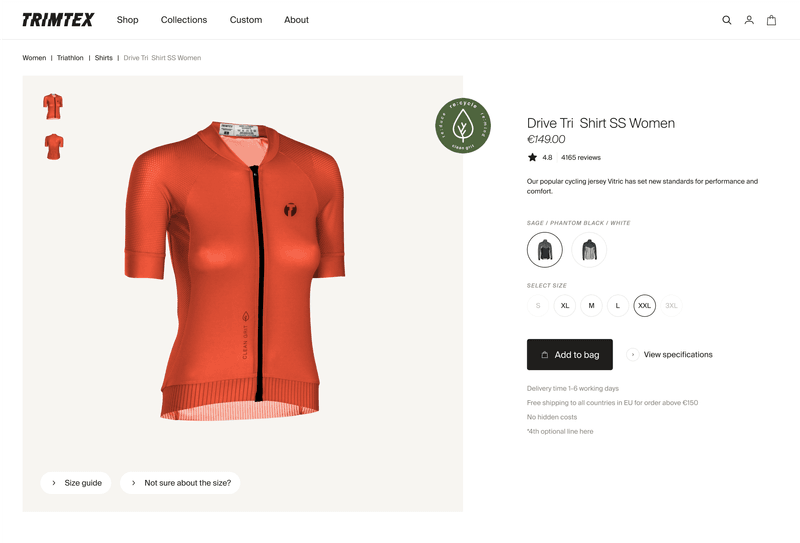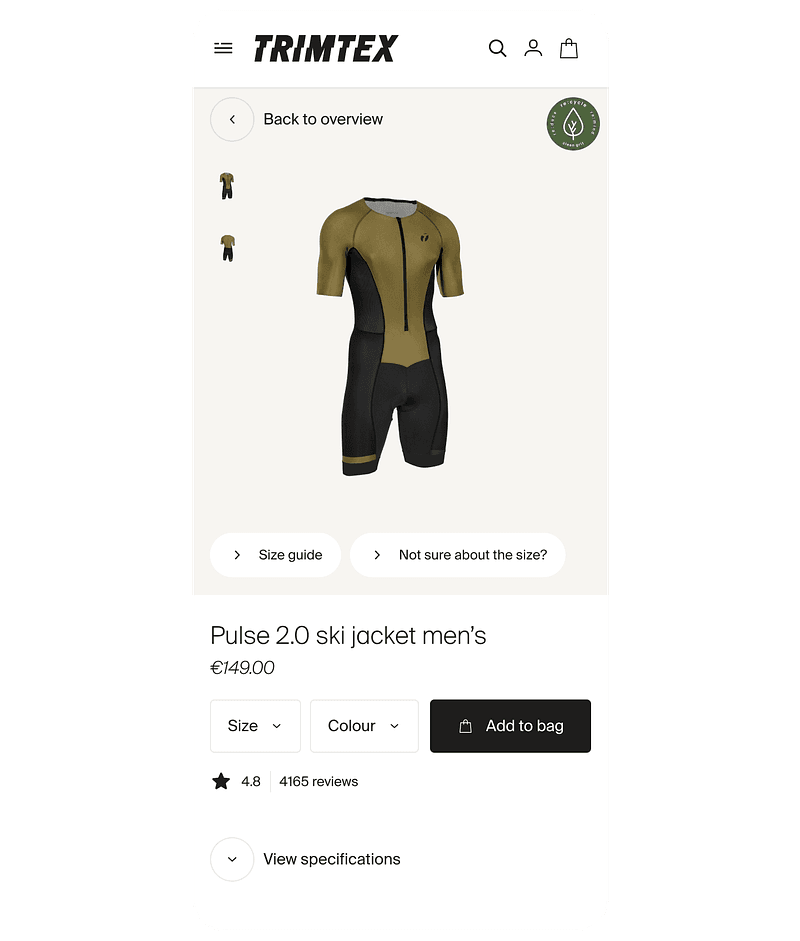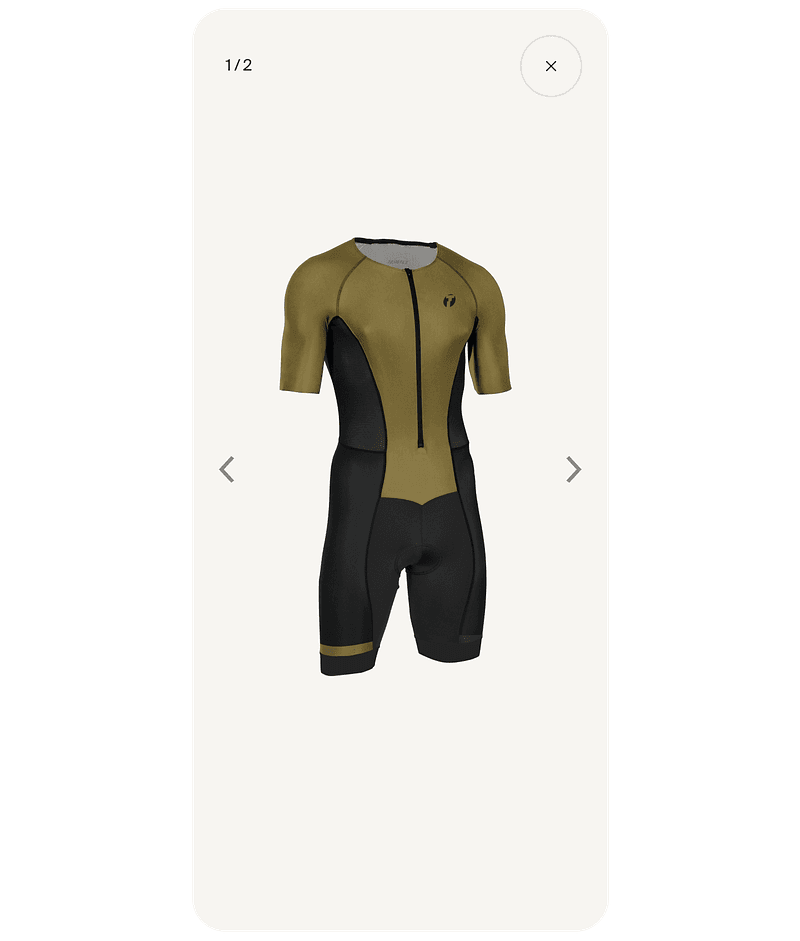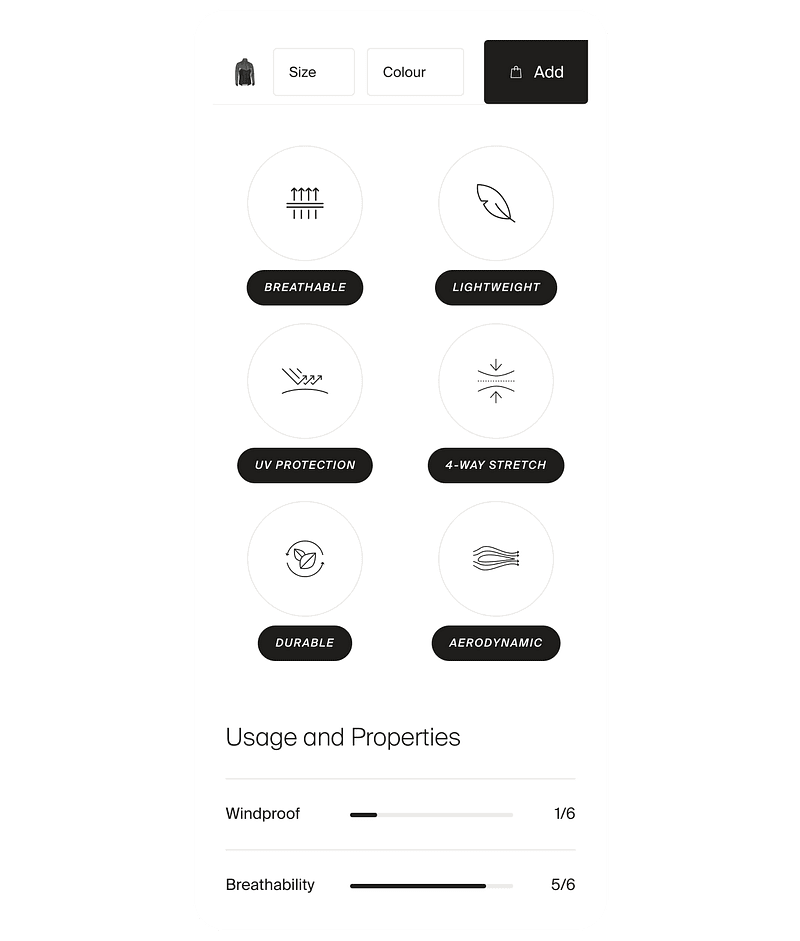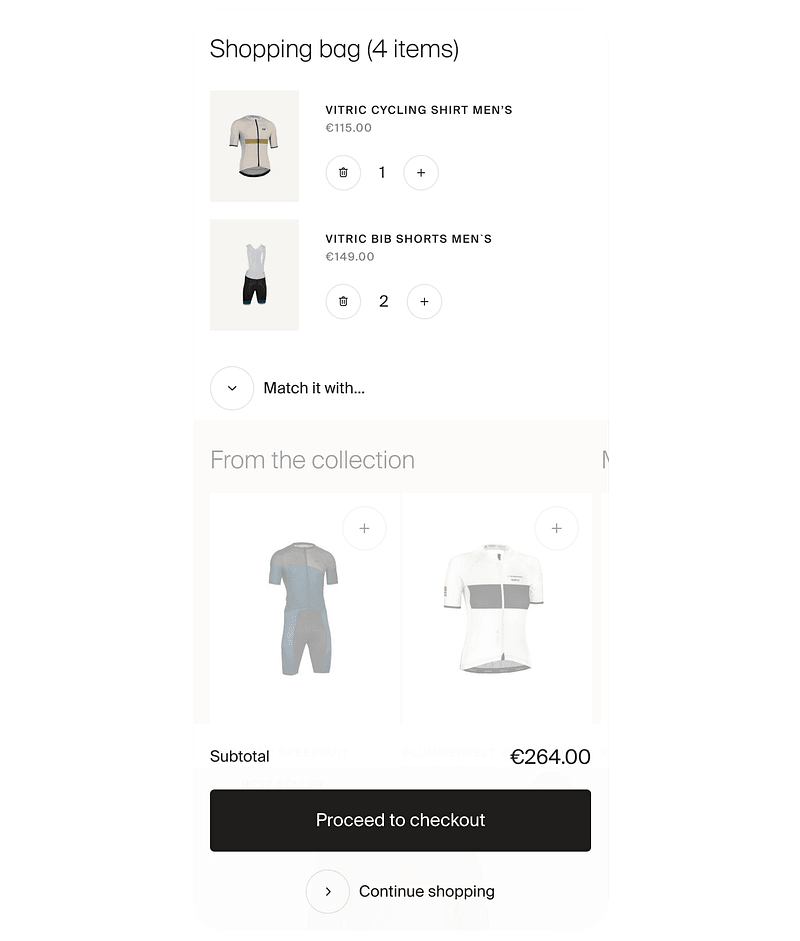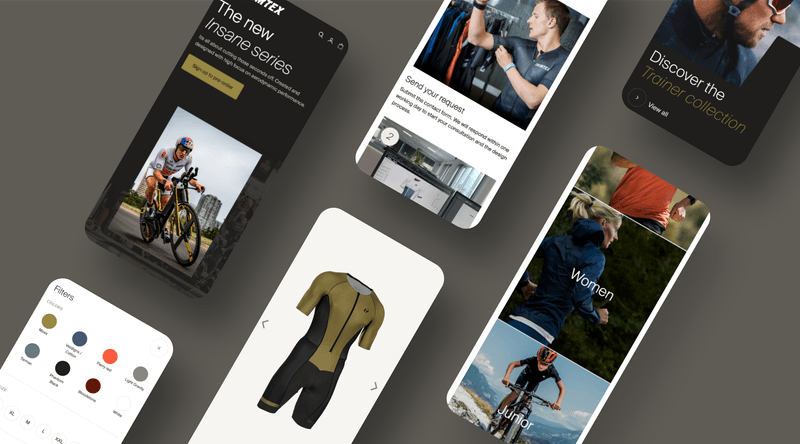 Clean and impactful imagery help the products stand out on their own merit, for their quality and design, while ample white space helps give the site a sophisticated and uncluttered feel. Catered to the needs of both businesses and athletes, the website reflects the technical and modern aesthetic of its products.

Stay tuned for a second exciting project with Trimtex coming soon!