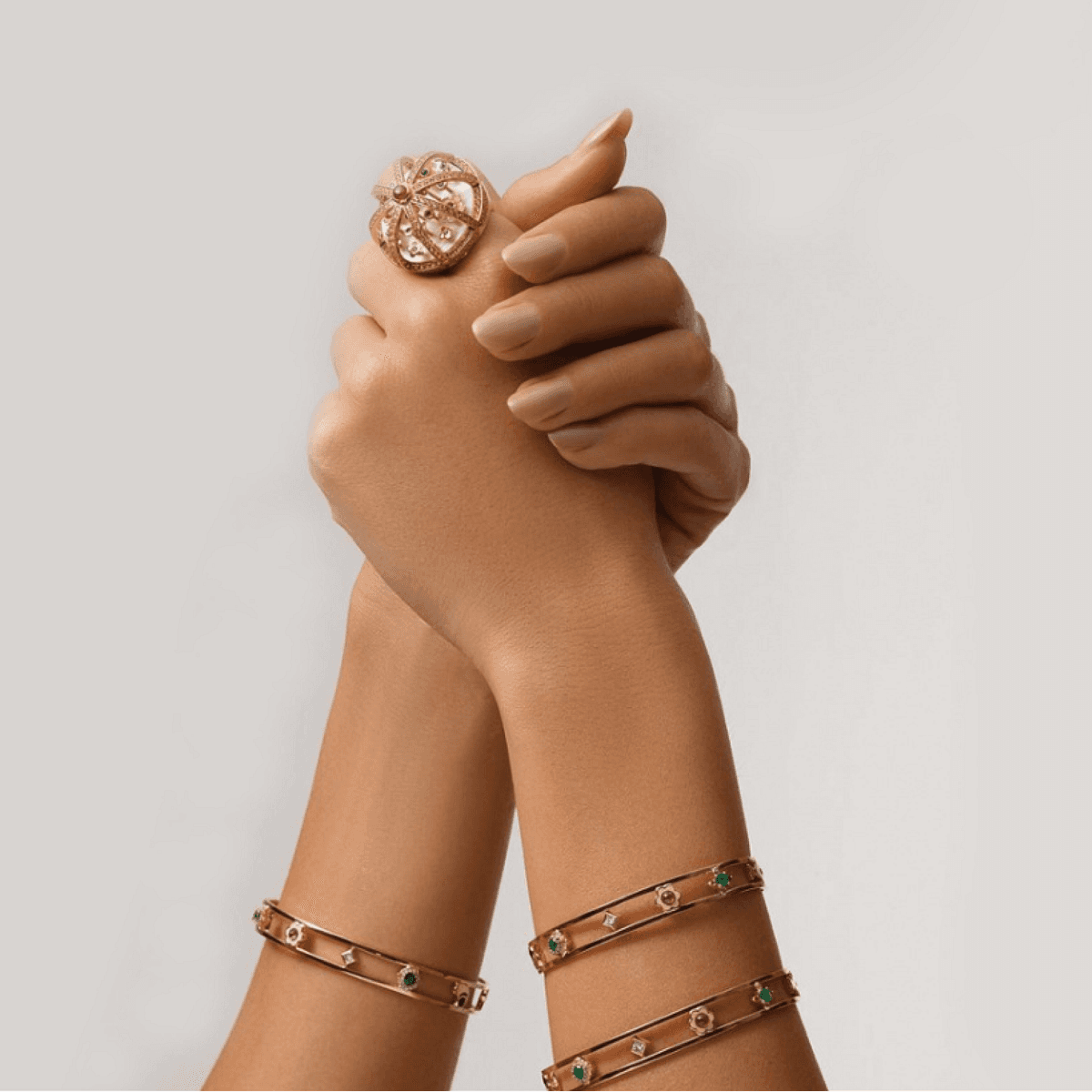 Auverture

Auverture gives a full experience to their clientele by bringing them into the full story of their piece of art and its creator.
Auverture isn't about selling outstanding jewellery, it is about the connection, the language and the story about these its characters. In what is the first phase of a longer partnership, we developed a visual narrative revealing the high-end and artistic, unique personality from Auverture.
The new brand identity is about taking the raw, the rough, the imperfect and gaze at it in a new way. Auverture is a world of sensations and emotions, a world of poetry.
The new wordmark is a conceptual evocation a solar eclipse, just before the moon covers the sun, creating an ambiguous three-dimensional volumes. Sophisticated and elegant it is a logo that reveals and (un-)reveals itself.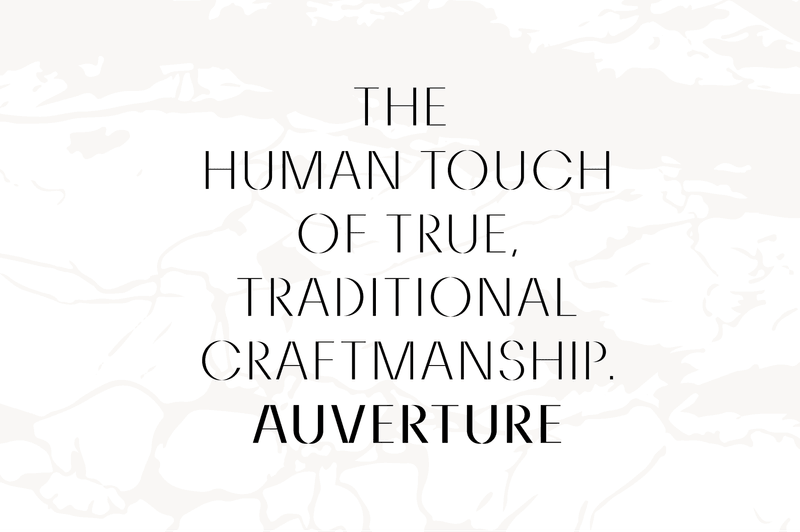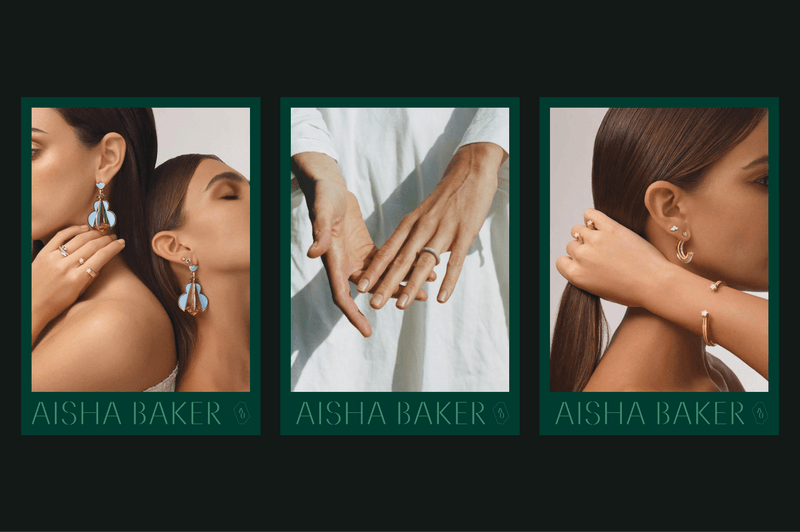 The brand identity is embracing a storytelling approach. Auverture words and stories from the designers, compose an amazing visual language where the wordmark lives as a signature. Creating a bond with those who read the stories.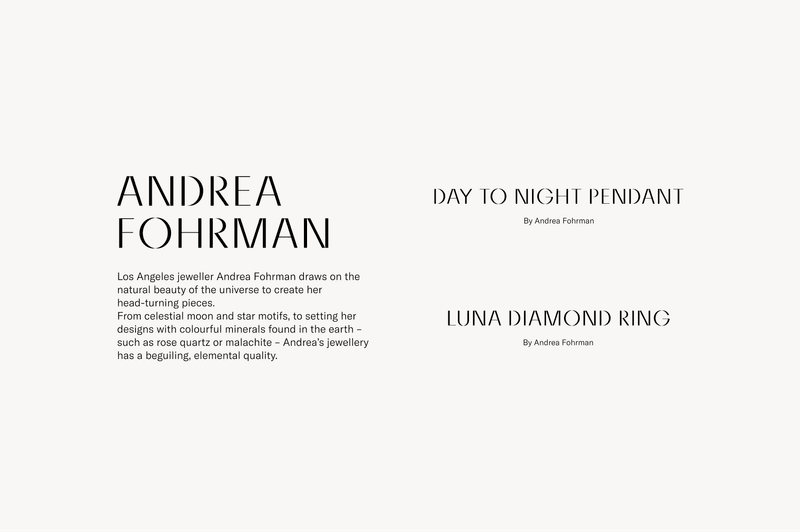 The distinctive elegant typeface, supported by a modern and clean secondary typeface, lives in harmony with the imperfections of the patterns, inspired by the reliefs of precious minerals, bringing to life the stories of Auverture.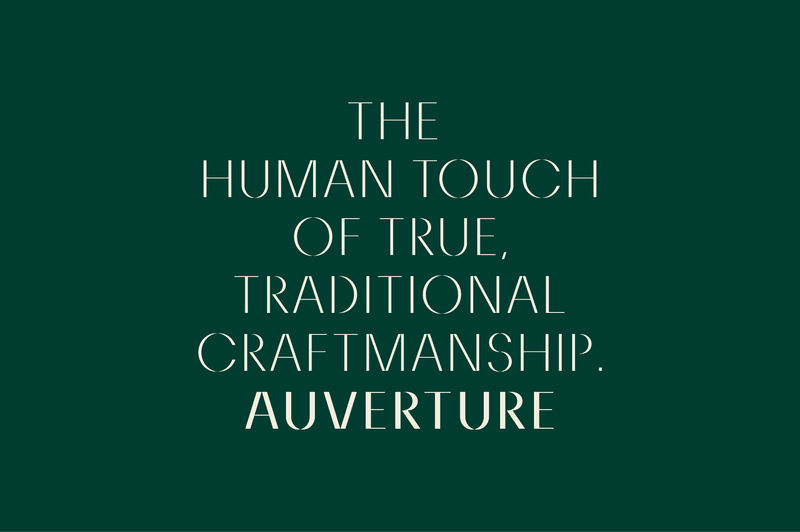 Two unique and vibrants greens, supported by an elegant dark and 3 shades of sand colours compose the Auverture sophisticated colour palette. The contrast enhance the connection between Auverture and its independent designers. The sense of crafted and curated is expressed throughout the identity, from elegant typeface and the graphic language employed.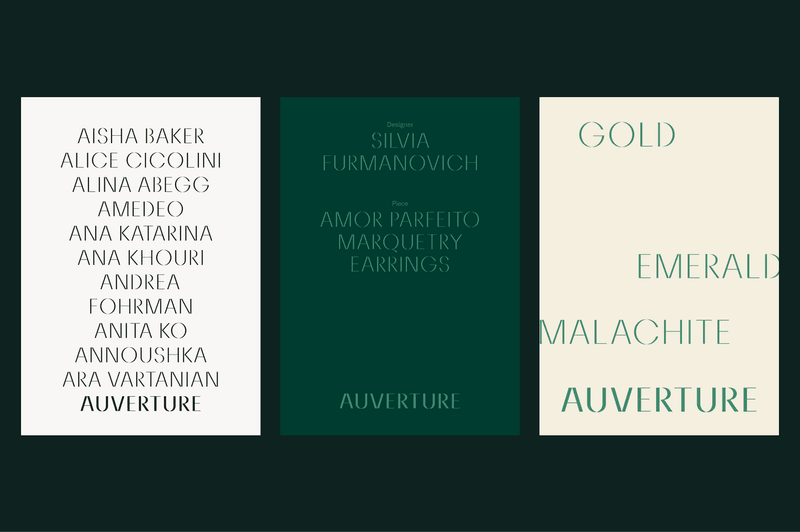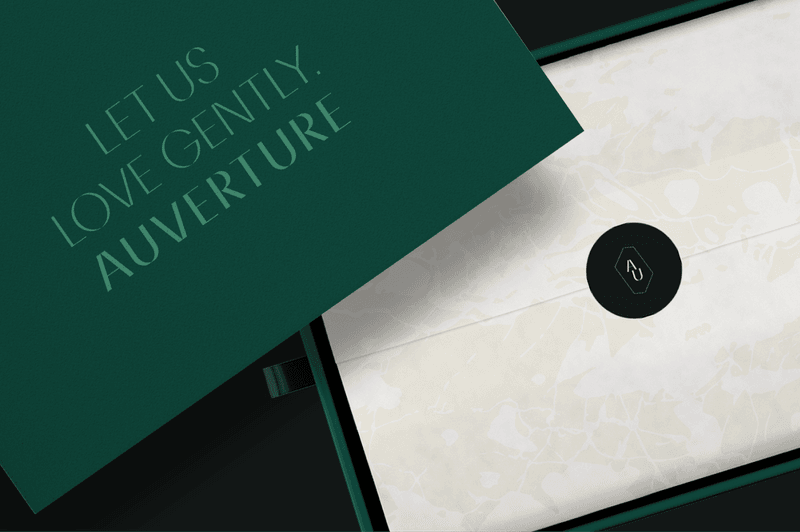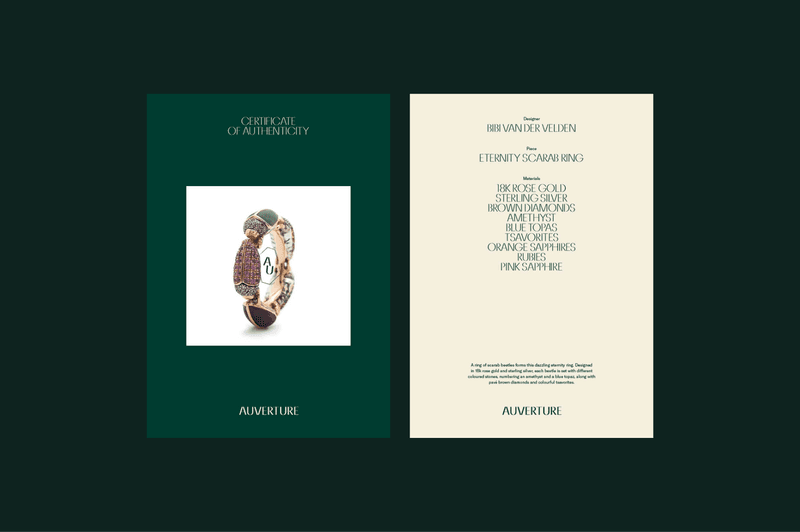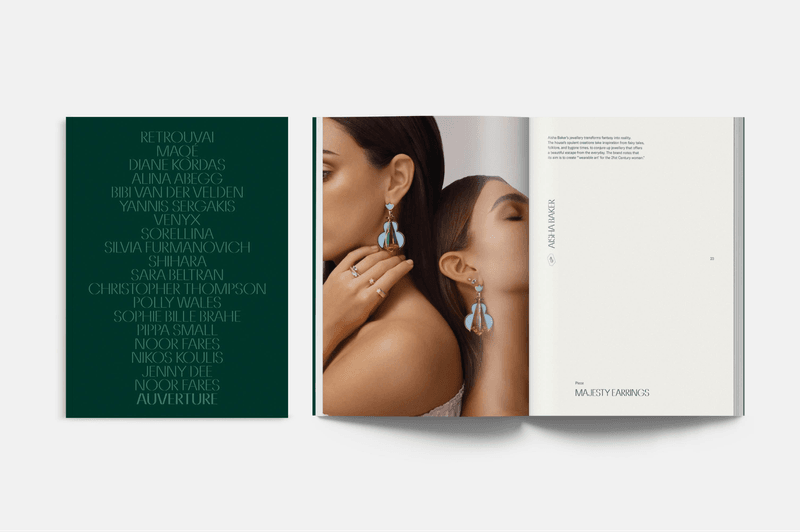 As extension of the branding phase, we created an equally inspiring and thought-through e-commerce experience. As a first step into a two-phase engagement to create an immersive shopping experience, we started the foundation to extent it with AR and in-depth product/artist storytelling in the near future.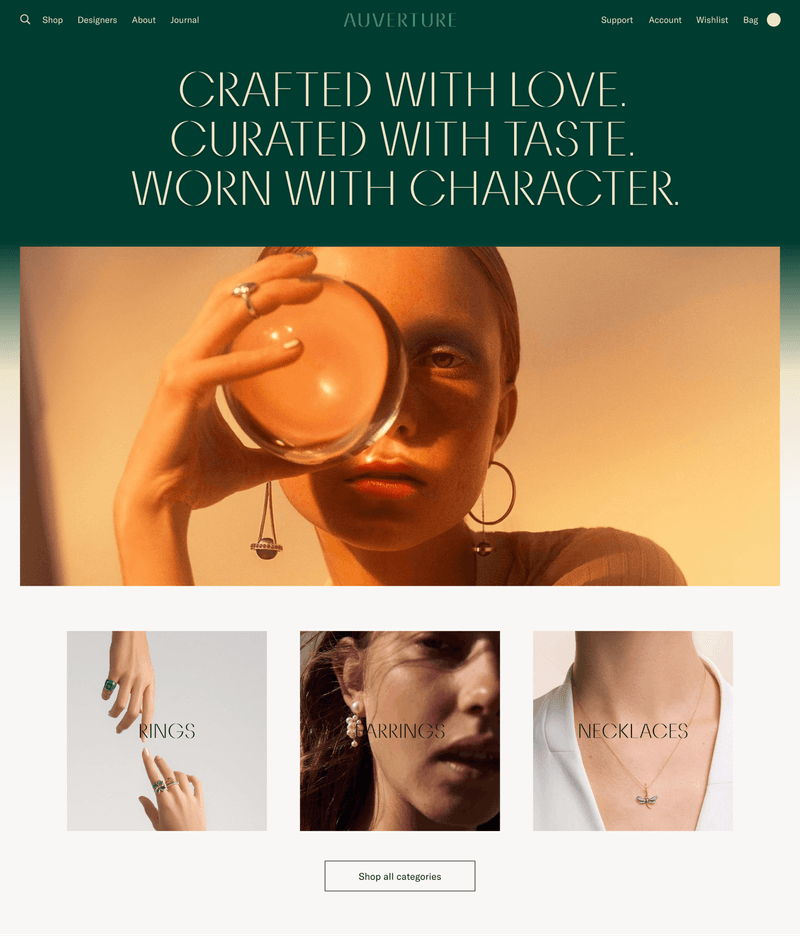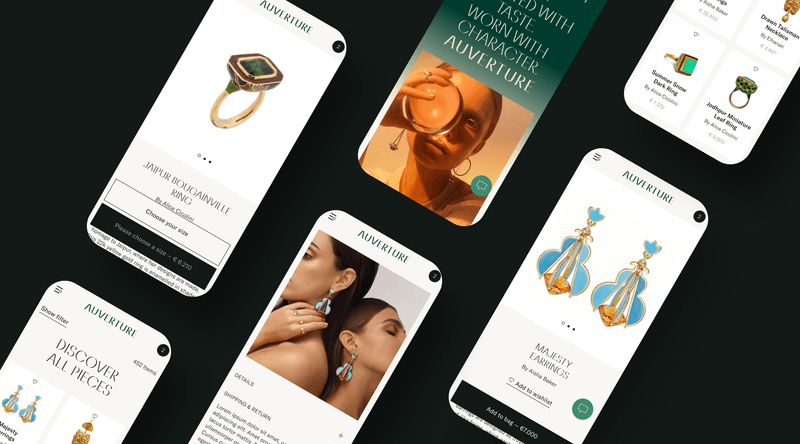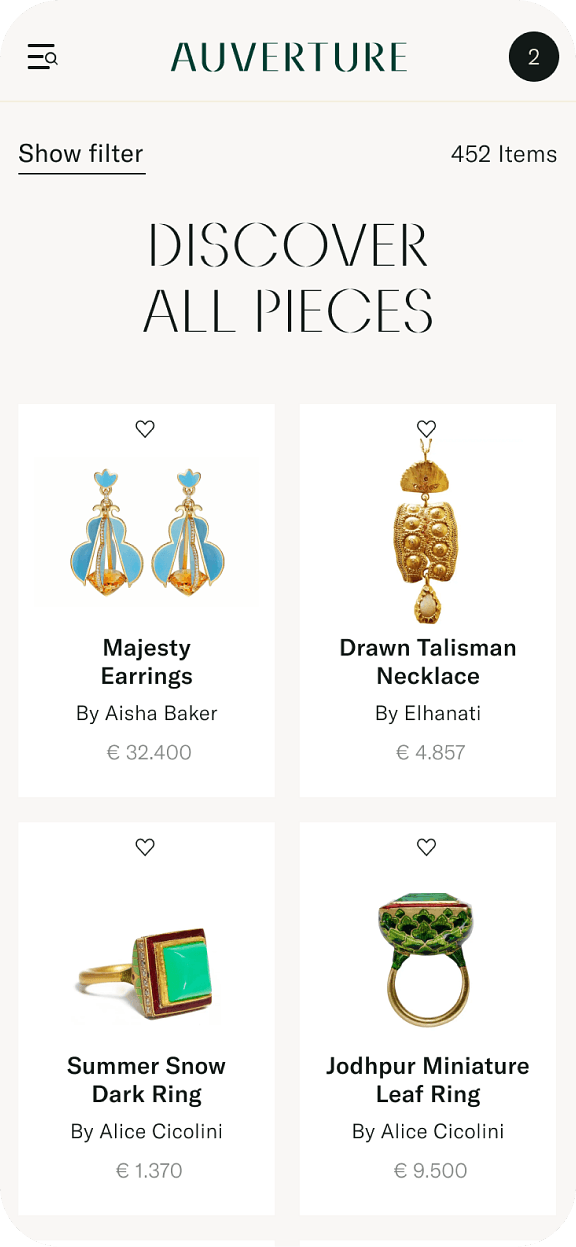 Fully responsive, the mobile website offers a frictionless experience, with minimum taps in the purchase process and an optimised user flow for all direct and indirect entrances to the site.
Jeanne

Design Director

Carla

Designer

Rita

UX/UI Designer

Linda

Operations & Projects
Keep exploring