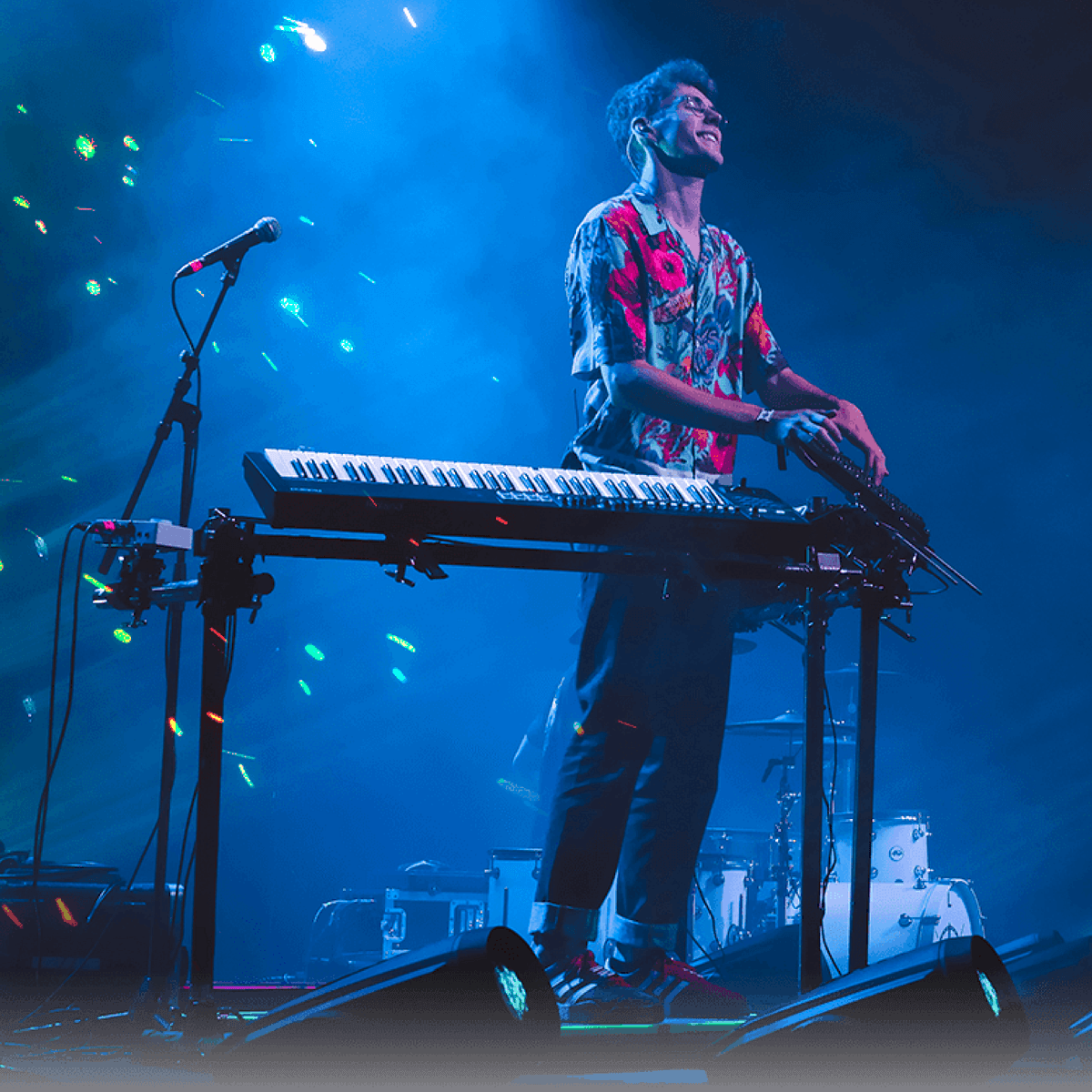 We collaborated with
David, Nicolet, Emiel, Willem-Paul, Stefan, Thomas, Karens
Armada Music is the biggest independent dance music label in the world, founded in 2003 by Armin van Buuren, Maykel Piron and David Lewis (AR-MA-DA). A six-time winner of the IDMA for 'Best Global Label', Armada Music boasts the globe's biggest dance music catalog of over 40.000 titles and a wide range of artists on its roster.

Our brief was: create a (mobile) platform for all our content that's easy to navigate, increases amount of plays and views with a robust CMS. Continue reading to find out how we did just that.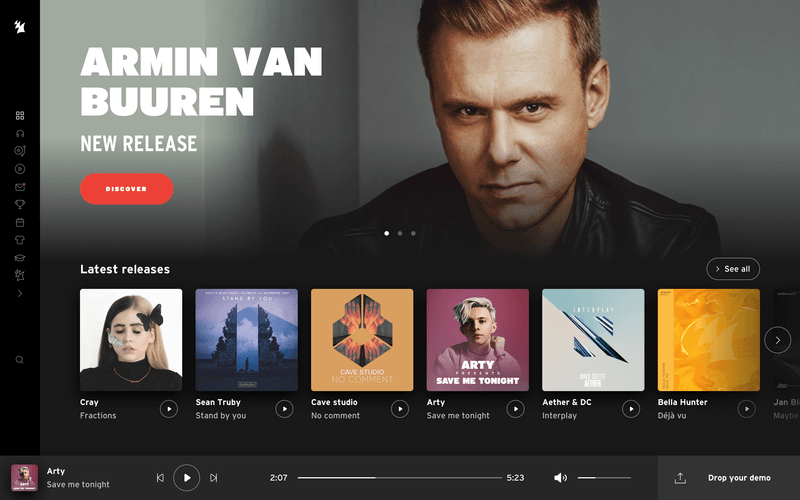 All traffic to the website now adds to paid Spotify plays through a highly integrated custom web player and embedded playlists. While connecting this feature, we also capture relevant data through the API. All video's are adding actually YouTube views with deeply integrated embeds, so Armada is finally monetising traffic with its own content.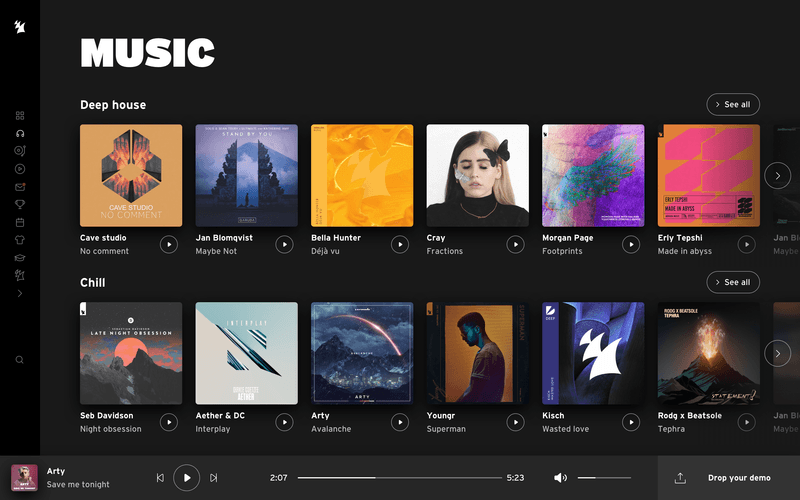 A 'regular' website instead of a native app brought interesting UI challenges. For example a separate play button on content carousels and overviews—because tapping the cover image brings the user to a page for deep linking and SEO, instead of playing the song immediately.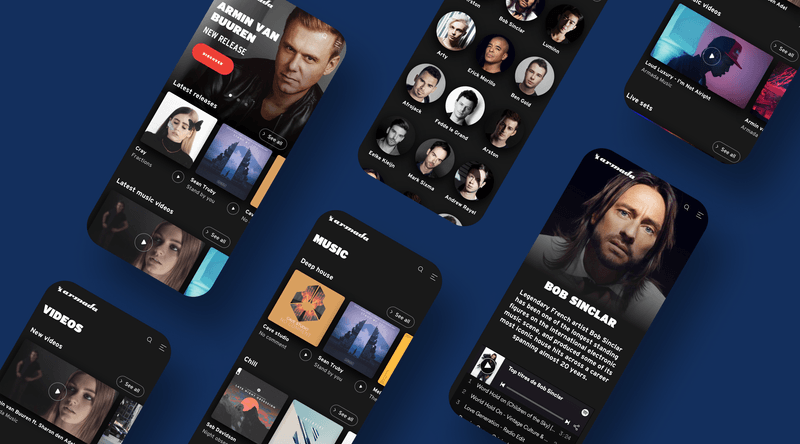 We integrated our 'liquid content' feature, which shows contextual homepages based on referral traffic. Arriving on the Armada Music homepage from an artist's website, shows this specific artist in the hero/intro, features its releases within the fold and prioritises video's and genres to match.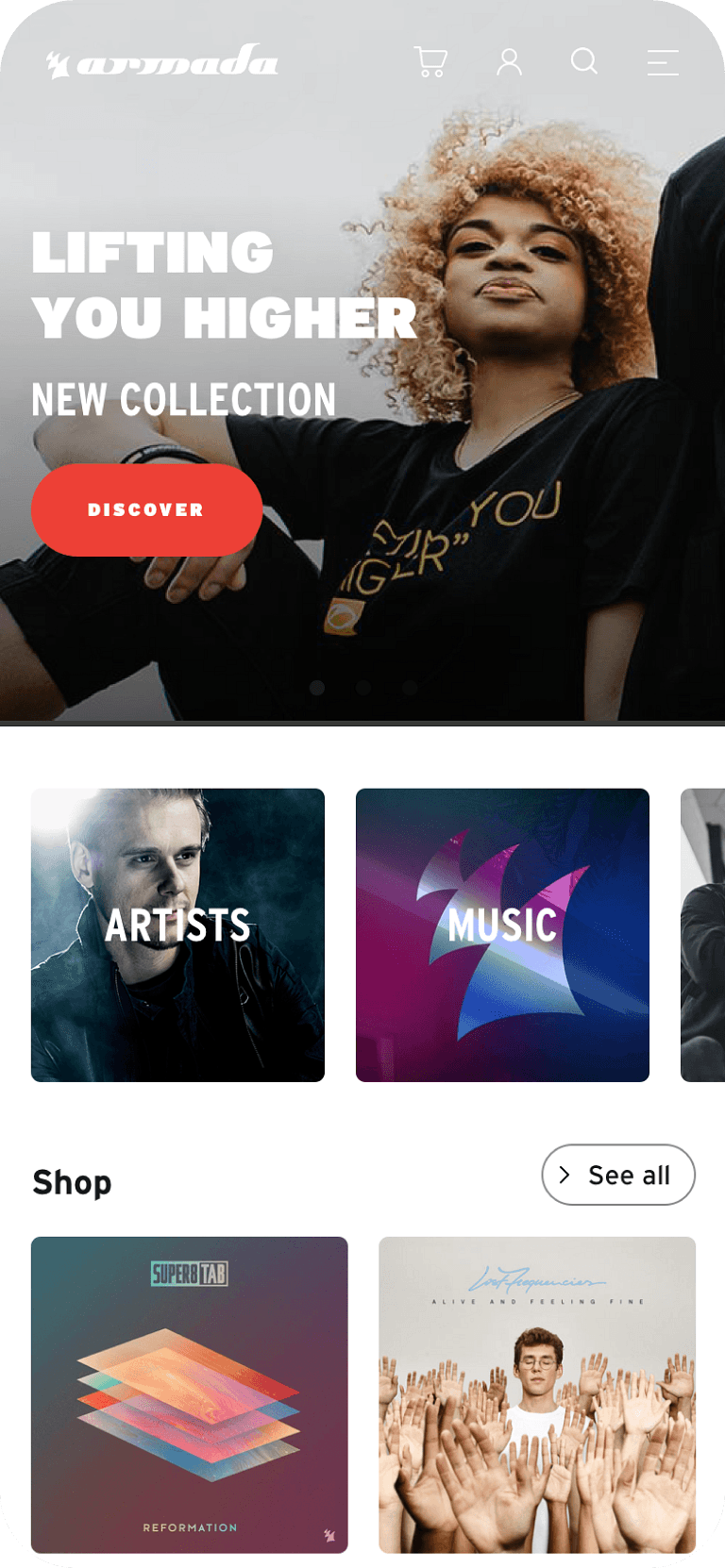 A basic merchandise shop based on Shopify is also integrated. With the Shopify API we relate certain products to artists, labels and releases, making it much more relevant rather than only providing a separate shopping experience.