Format

This project got recognized
Website van het Jaar 2022 'Best Visual Design' & Awwwards HM
Dutch interior design studio Format offers innovative, no-nonsense custom interior & and spatial solutions for people with a keen eye for craft and function.

Photography by
Space Content Studio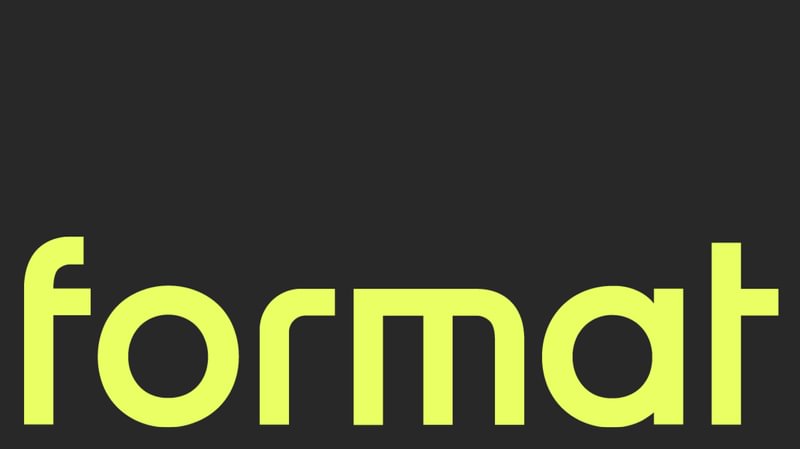 Having already established the foundations of their brand identity, we were brought in to take things further, refining and adding an extra dose of energy to their already solid foundation.
We started by looking at their brand identity and did a comprehensive audit of existing branding elements. Then, based on in-depth contextual and competitive research, we solidified their brand positioning and developed a new visual identity with the goal of bringing their core values to life through the fine details in our design.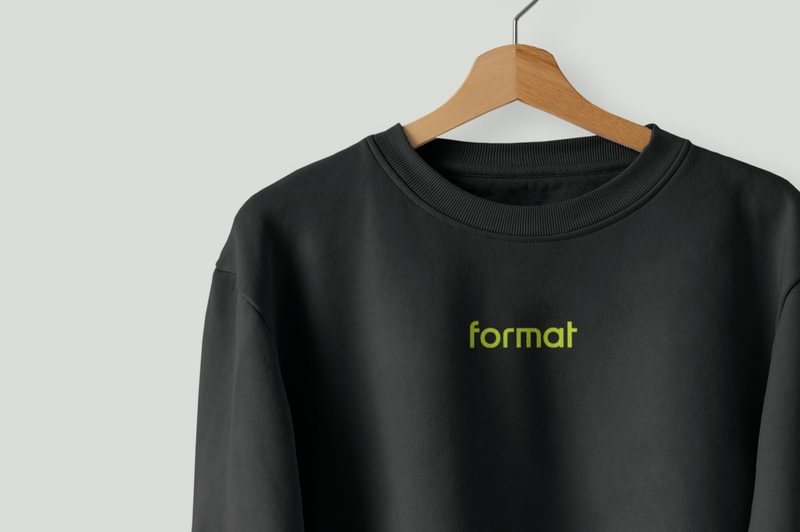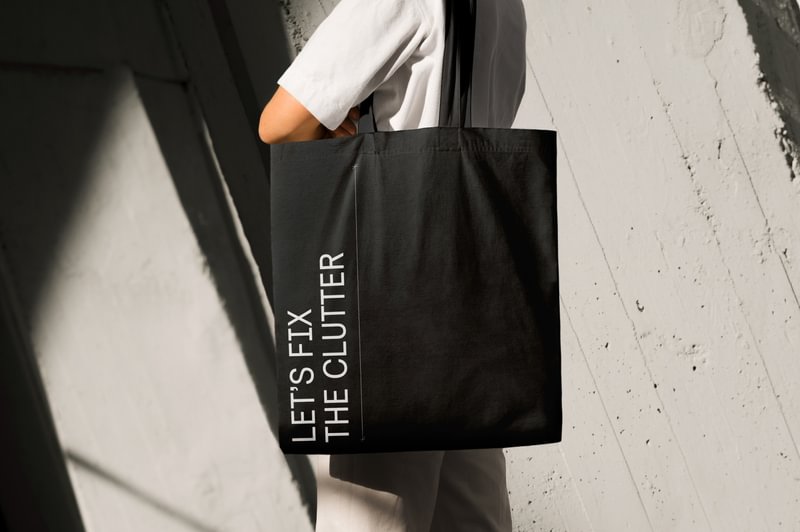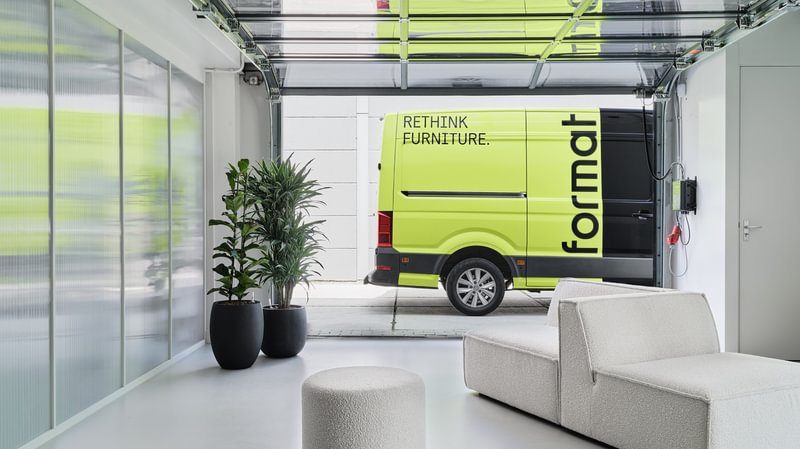 Driven by the concept of 'smart simplicity,' we created a new brand identity toolkit, including a new logo, typeface and colour palette. In terms of colour, we paired warm grey, green and off-black tones with a punchy neon signature colour. Chosen for its liveliness, the colour reflects the firm's innovative approach to design and adds an element of surprise to an otherwise sleek, minimalist look.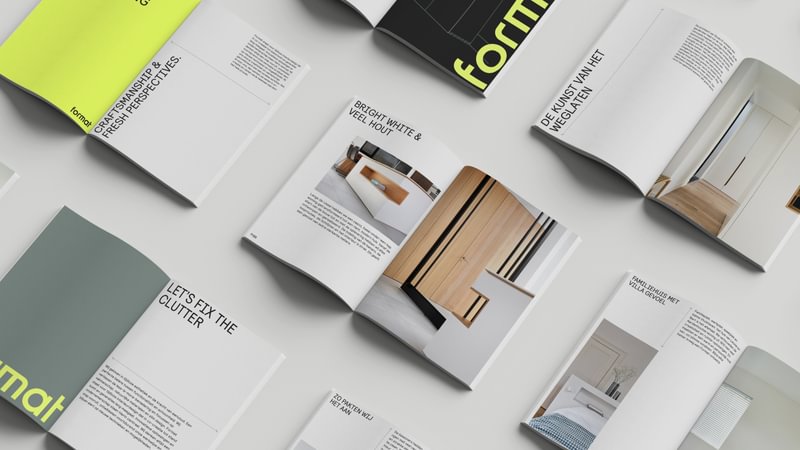 Inspired by the precision and order of architectural plans and drawings, the branding's layout principles follows a flexible grid system, which, while seemingly simple, offers a variety of formats and layouts to play with.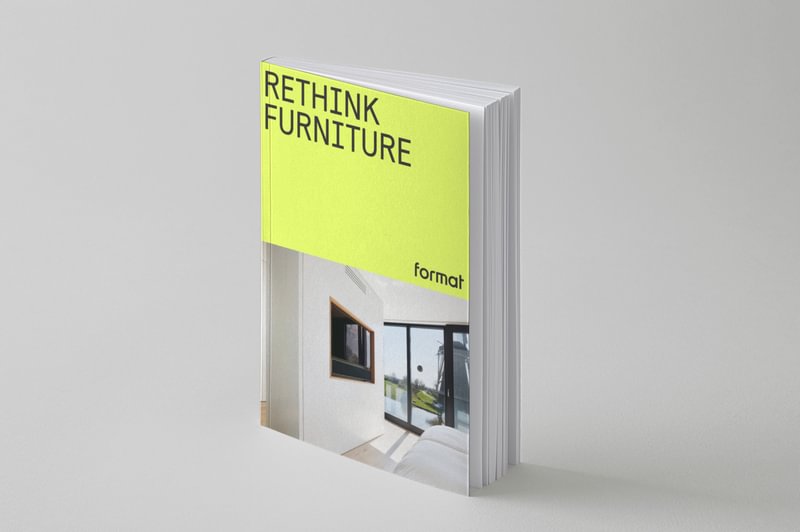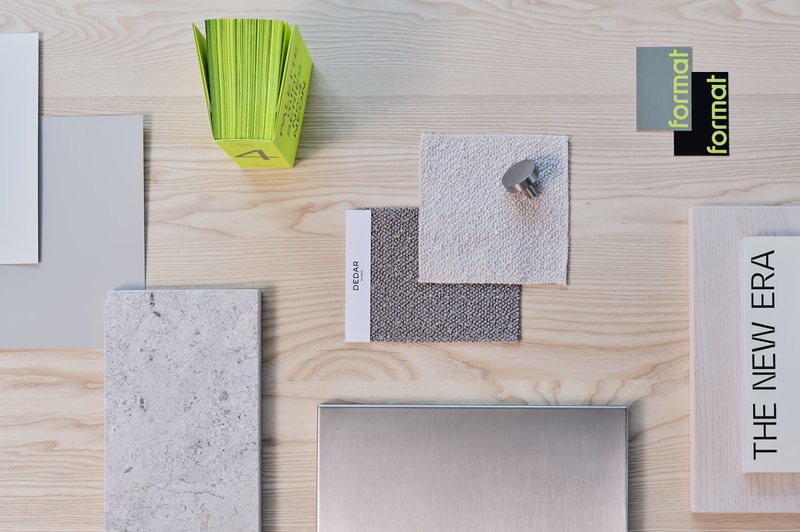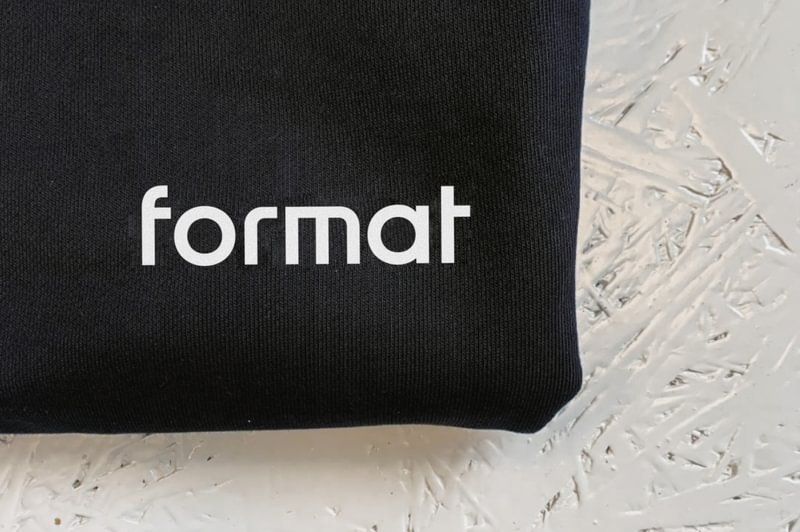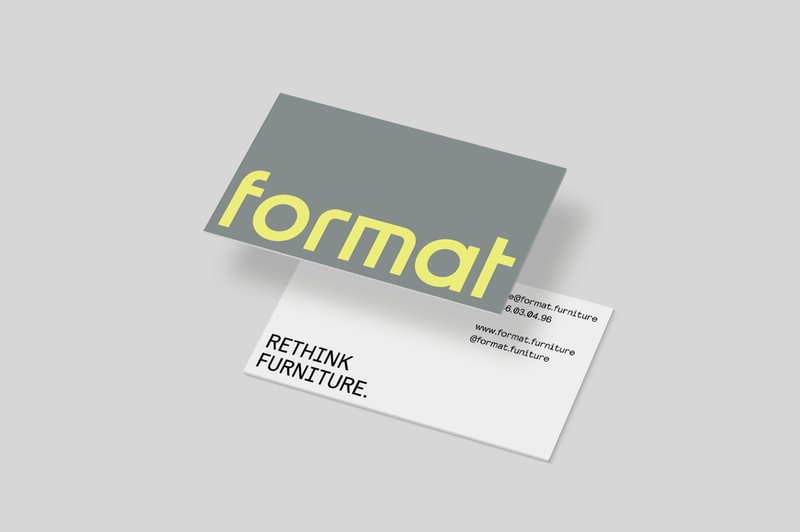 Interchangeable with the other colours as either the accent or dominating hue, the signature colour gives Format the flexibility of choosing between a subdued or more expressive aesthetic, depending on the context of what they want to communicate through their colour palette.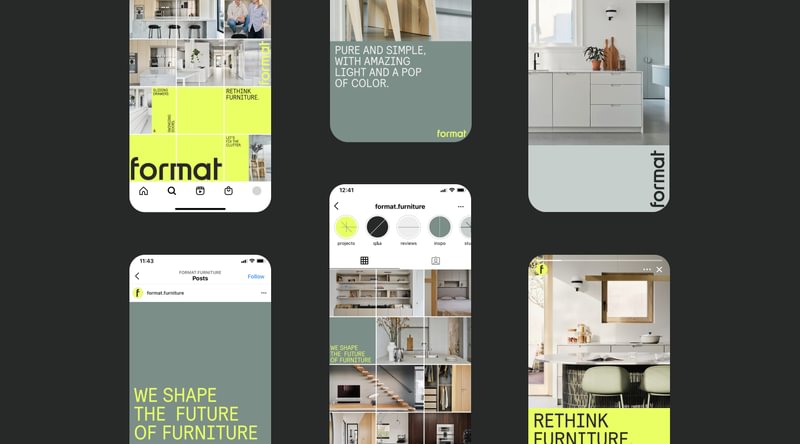 Drawing on Format's work, the bold, new typeface (a creation by type foundry Colophon) is straight-forward and timeless. Chosen above all else for its functionality and legibility, the typeface has a complementary architectural character that acts as a subtle hint to the firm's work and industry.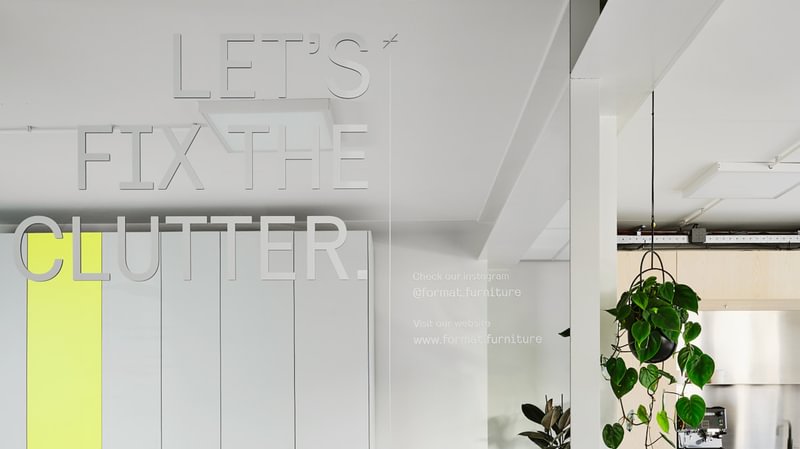 Building on the new brand identity, we also designed Format's website and collaterals like business cards, social media and presentation templates, large-scale stickers for Format's showroom and vans, printed pamphlets and catalogues and branded merchandise like tote bags and apparel, all of which share a strong, unified look.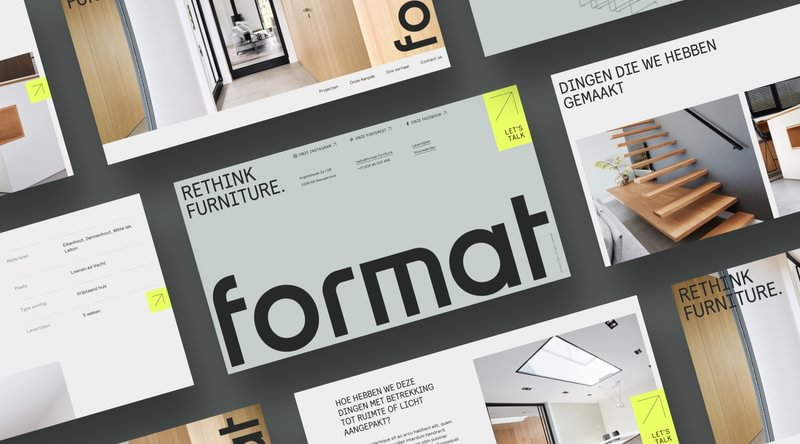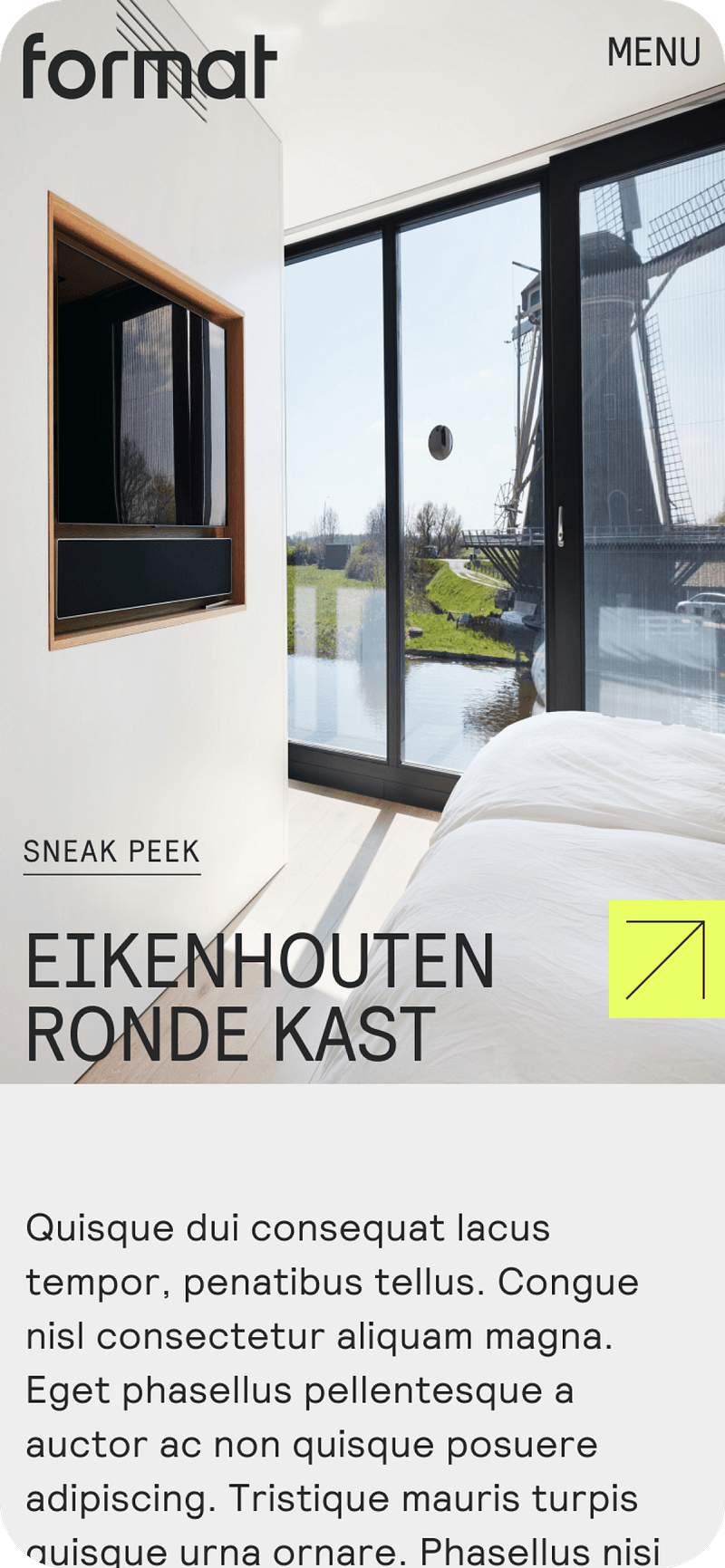 Like the printed assets we designed, the website follows the concept of a 'two dimensional grid system' system, whereby a flexible digital framework provides the basic structure for displaying different content in a harmonious yet artful way. Minimalist, engaging and easy for visitors to navigate, the adaptable new website offers Format the space and flexibility needed to showcase photography for the biggest visual impact.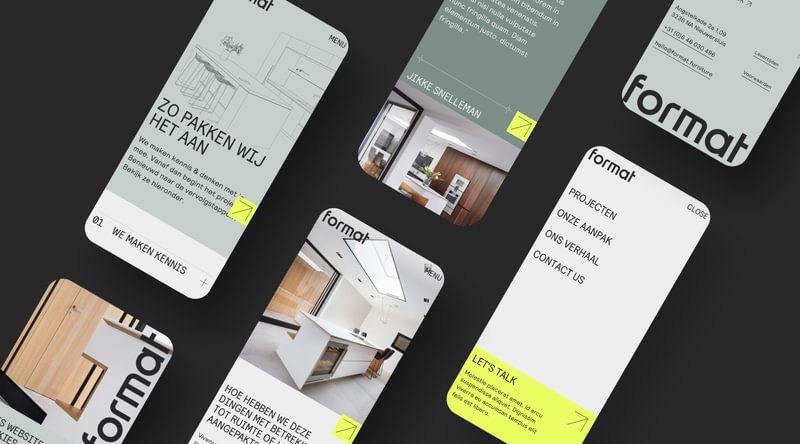 Jeanne

Design Director

Carla

Designer

Alonzo

Founder, UX Director

Linda

Operations & Projects
Keep exploring